Assembling your bridal party can get challenging, especially if you have many people you want to include. Once that is done, you have to decide their roles, duties, attire, and more. One of the questions you might ask yourself is, "Do bridesmaids need bouquets?"
No, your bridesmaids do not need bouquets. It is not customary, nor does wedding etiquette explicitly state that you must have bridesmaid bouquets. If you prefer, you can integrate a classy and unique alternative, such as books, lanterns, garlands, and parasols.
Listed below are 20 alternatives to a bridesmaid bouquet that you should consider, followed by some tips regarding bridesmaid bouquet alternatives.
Lovely Alternatives for Bridesmaid Bouquets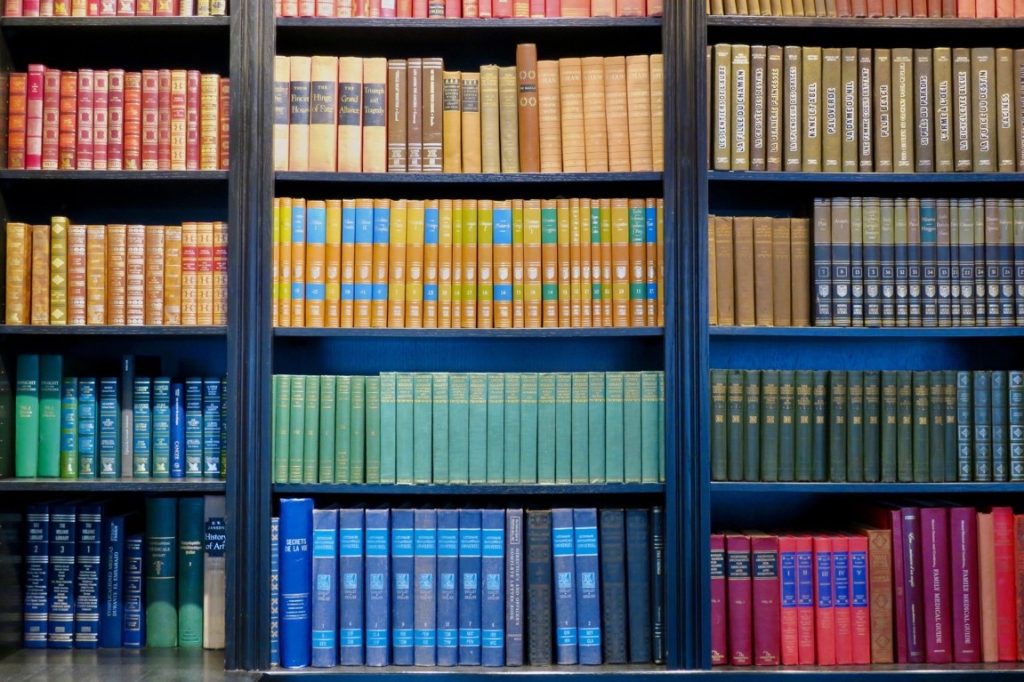 1. Books for Each Bridesmaid
If you love reading and are looking for alternatives to bouquets, consider opting for a physical book. You can provide the books or ask the bridesmaids to bring one for themselves. For a more cohesive aesthetic, here are some additional tips:
Match the color of the book to the bridesmaids' dresses. For instance, tell the bridesmaids to bring purple books if they will wear purple dresses.
Give them books from the same set or series, as they usually have similar aesthetics. You can assign them to a Harry Potter installment or lend them a Clothbound Classic from Penguin.
Decide on one novel, poetry collection, or other publication. The book you choose can have personal significance, or it can simply coordinate with the bridesmaids' dresses.
If you are not too worried about the cohesiveness, let your bridesmaids bring their favorite books. This act will make the day more personal and memorable for them.
2. Corsages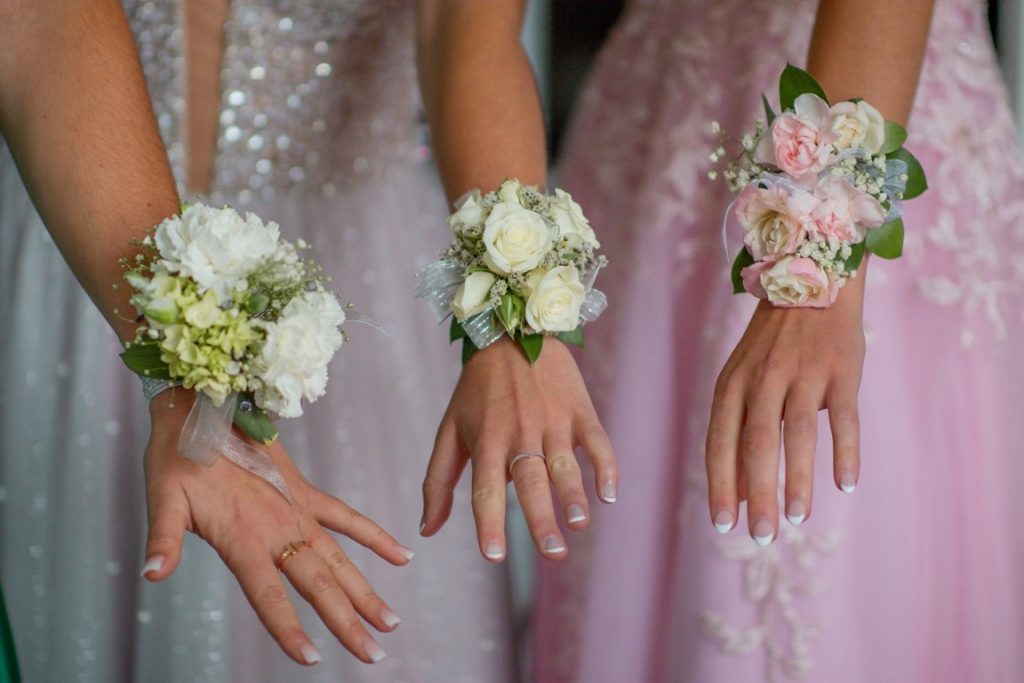 A corsage is a small floral arrangement usually pinned to a woman's dress or worn on a wrist. Corsages are versatile, as they can work for any formal occasion. However, this accessory is most well-known for homecomings and proms.
You can highly customize a corsage to fit your bridesmaids' personalities, styles, and proportions. Corsages have three general components: the primary flower, accents, and extras.
As for the primary flower, you can work with standard roses, spray roses, daisies, orchids, carnations, mums, succulents, or any of your favorite plants.
Smaller and subtler flowers can function as accents. Examples include baby's breath, wax flowers, asters, and chamomile.
You have a lot of freedom regarding the corsages' extras. You can add artificial leaves, ribbons, glitter, bracelets, wristbands, gems, beads, and so on.
3. Clutches
A clutch is a practical alternative for bridesmaids' bouquets. Given that most dresses usually do not have pockets, your bridesmaids will highly appreciate clutches. Make sure that the clutch goes well with the rest of their attire.
4. Different Arrangements for Each Bridesmaid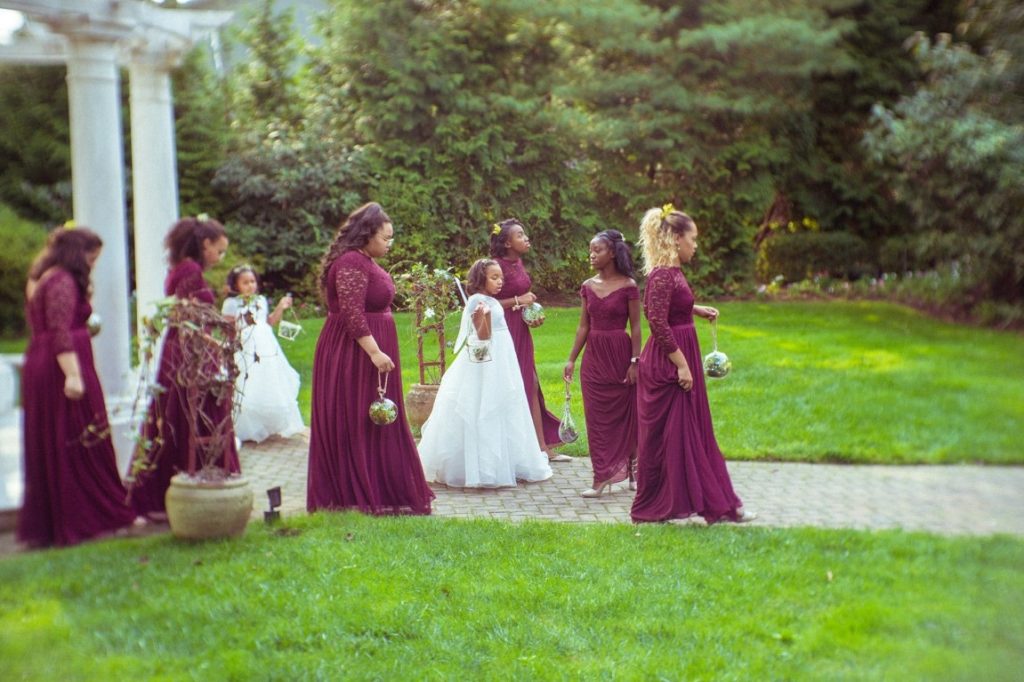 If you genuinely want to make your bridesmaids carry bouquets, you do not have to make them all match. Your bridesmaids might each have different preferences for their flowers. Likewise, they might prefer any of the alternatives listed here.
Traditionally, bridesmaids have worn matching dresses with identical bouquets. However, you do not have to stick to tradition; allowing your bridesmaids to personalize already sets your wedding apart.
5. Experiment with Bouquet Structures and Shapes
When people think of bouquets, they envision posies, nosegays, or round bouquets. These types of arrangements have a short stem, from which the flowers spread beautifully. However, your bridesmaids' bouquets do not need to have the same shape and structure.
If you only have a few bridesmaids, consider going for a cascade bouquet. As its name denotes, a cascade bouquet has a waterfall of greenery that extends from the stem. Because of its dramatic nature, you may want to tone down the rest of your accessories.
Pomander bouquets are also a delightful option. Pomander bouquets have a sphere of flowers suspended from a ribbon. They make a fabulous alternative to bridesmaids' bouquets, and they double as decoration.
A hanging bouquet is also a splendid alternative. You can choose any base, such as wood and metal, from which to hang your greenery.
6. Fabric Flower Bouquets
Fabric flowers have been a popular trend in DIY for many years. Although you might hesitate to incorporate fabric flower bouquets into your ceremony, they can look just as elegant as authentic bouquets with the proper fabrics.
Silk is a fantastic option for fabric flower bouquets. It beautifully reflects light, and its elasticity allows it to stay crisp even without ironing. It is also soft to the touch. This fabric is also highly compatible with dye, giving you more vibrant options for colors.
You can also consider using satin. It has a glossy finish and drapes majestically. The fabric is soft, but it is durable and resistant to wrinkles.
Other options include chiffon, felt, burlap, organza, and tulle. If you want to, you can create the bouquet by crocheting. You can accessorize the bouquet with pearls, beads, actual greenery, ribbons, and more.
7. Fans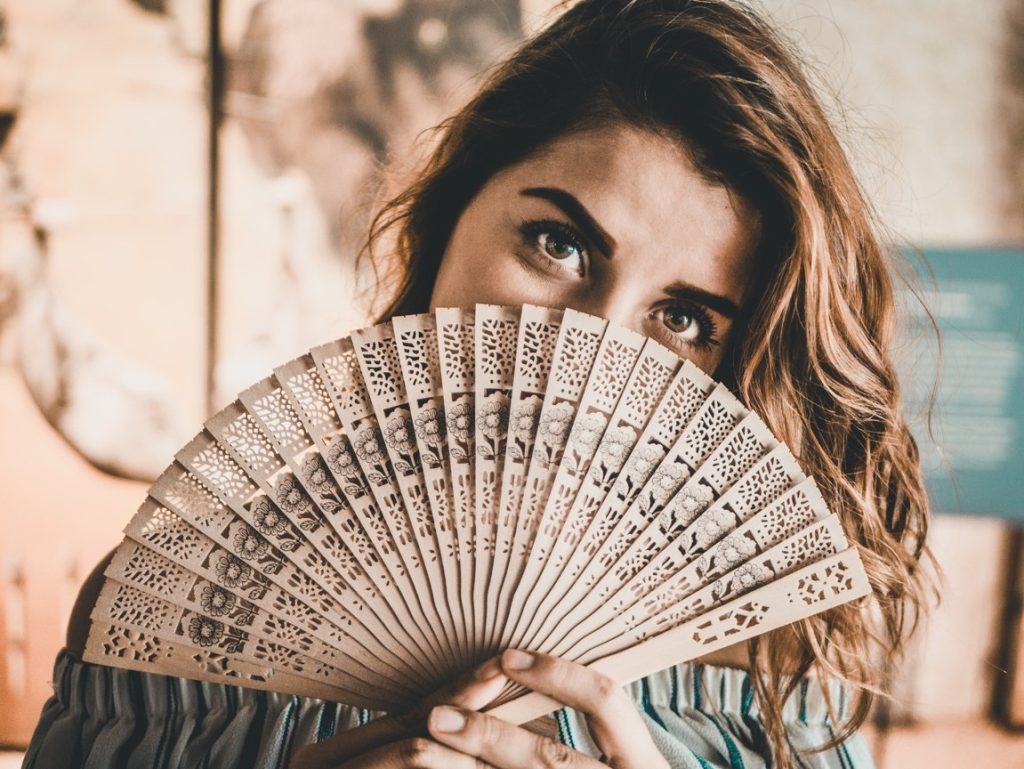 Handheld fans are a one-of-a-kind alternative to bridesmaids' bouquets. Hand fans have a rich history and have cultural significance in many countries. Thus, assigning hand fans to your bridesmaids can be a way to connect with your identity and traditions.
You can personalize hand fans in myriad ways. You can choose the color of the handle, the design of the material, and the embellishments on the fan itself.
Not only are hand fans fashionable, but they are also practical. In outdoor and summer weddings, your bridesmaids can use fans to cool themselves.
8. Floral Necklaces
A floral necklace can be a captivating alternative to bridesmaids' bouquets with the right dress. Coordinate with your wedding florist; they might be able to produce flower necklaces with your preferred greenery. Otherwise, it might be available in some retailers. You can also DIY them.
Many say that floral necklaces look like leis. As such, this alternative is perfect for Hawaiian weddings. Generally, you can also wear them at spring, outdoor, and destination weddings.
9. Flower Crowns
A flower crown is an excellent choice for accessories, especially for spring and outdoor weddings. Instead of bouquets, you can give your bridesmaids matching flower crowns to complement their stunning outfits.
10. Garlands for Their Arms
Wedding florists are creative, resourceful, and talented in their craft. If you want a unique and stunning alternative to bridesmaids' bouquets, consider asking your florist for arm garlands. They can create stems of various shapes and directions, attaching your choice of flowers afterward.
11. Handheld Arrangements of Greenery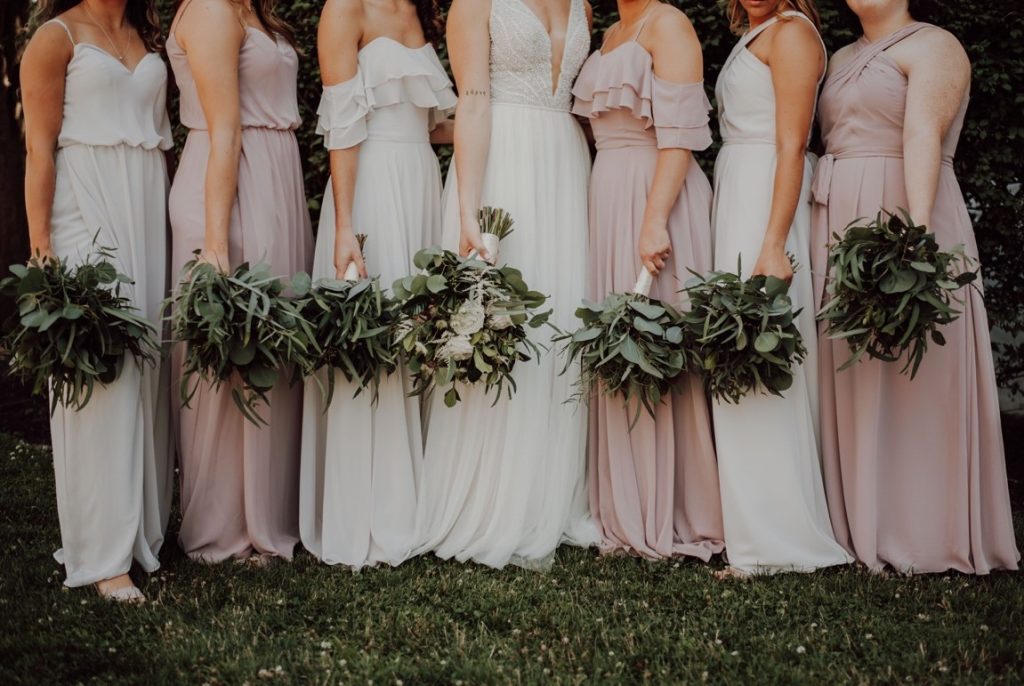 If you want a nature-inspired accessory without the flowers, consider going for just greenery. Your florist can assemble the perfect alternative to bridesmaids' bouquets using different types of plants. Some of the options include:
Fern
Eucalyptus
Myrtle
Ivy
Lemon leaf
Honey bracelet
Gardenia
12. Hoop Bouquets
A hoop bouquet is an arrangement of flowers and greenery attached to a circular base. The hoop can be of any material, though wood and metal are the most well-loved.
You can purchase readymade hoop bouquets from retailers. However, they are also easy to do yourself. Creating hoop bouquets can be an exciting activity to do with younger relatives. Likewise, you can incorporate this activity into a bridal shower or luncheon.
13. Lanterns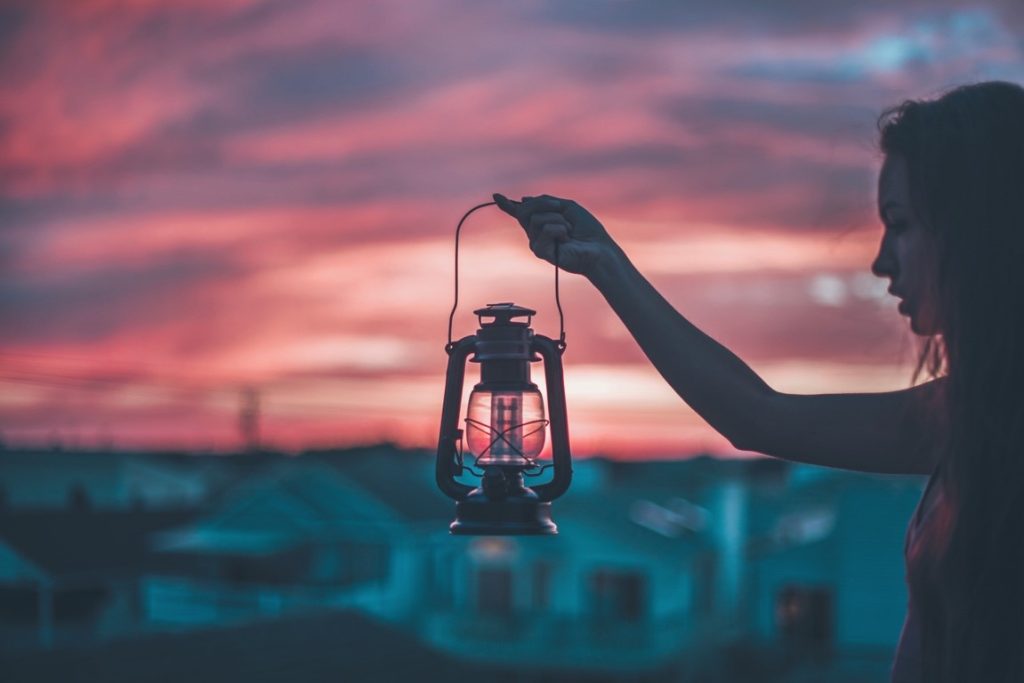 Lanterns are transparent cases with handles typically used for housing a source of light. This alternative to bridesmaids' bouquets works best in dark venues; the lights from lanterns will create a romantic ambiance.
You can also replace the light inside a lantern. If you want the accessory to still have a floral aspect, consider inserting a single rose into the lantern. Other flowers and greenery will also look aesthetically pleasing.
14. Mason Jar
Mason jars are well-known for their versatility. You can use a mason jar as drinkware, light fixture, storage, and decor. You can also incorporate them into a wedding as an alternative to bridesmaids' bouquets.
You can fill the mason jar with flowers, herbs, and other greenery. Alternatively, you can also insert fairy lights. As illustrated above, there are countless avenues for customization with mason jars; feel free to get creative and unique.
15. Matching Parasols
Parasols are thin, lightweight umbrellas that provide shade from the sun. They have a distinct look: round frame, gentle curve, and stick-like ribs. This alternative to bridesmaids' bouquets is ideal for outdoor, destination, and summer weddings.
16. One Flowering Plant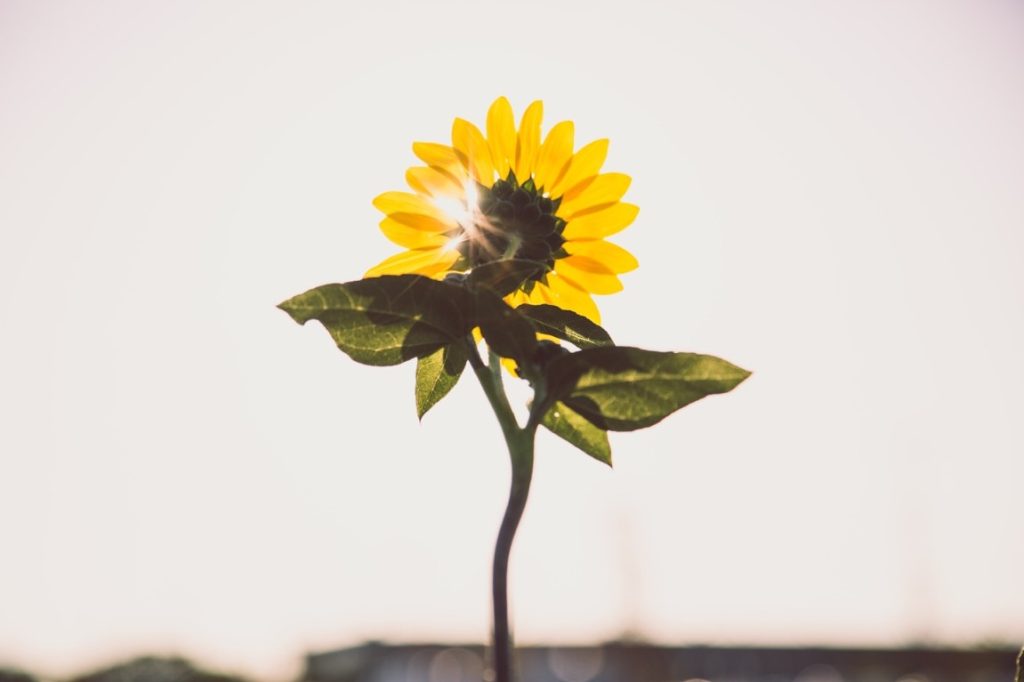 Bridal bouquets, including those for the bridesmaids, usually have several flowers. As an alternative, consider opting for one flowering plant with an unforgettable appearance and texture. You can collect a batch of this plant and form handheld bunches. Alternatively, bridesmaids can hold one flower each.
Some examples include:
Astilbe
Sunflower
Anthurium
King protea
Hibiscus
Zinnia
Lilies
Peonies
English rose
17. Skip Everything
As mentioned above, bridesmaids do not need flowers as they walk down the aisle. Instead of searching for alternatives, you can skip them altogether. Let your bridesmaids go empty-handed at the processional.
18. Stem or Leaves of a Plant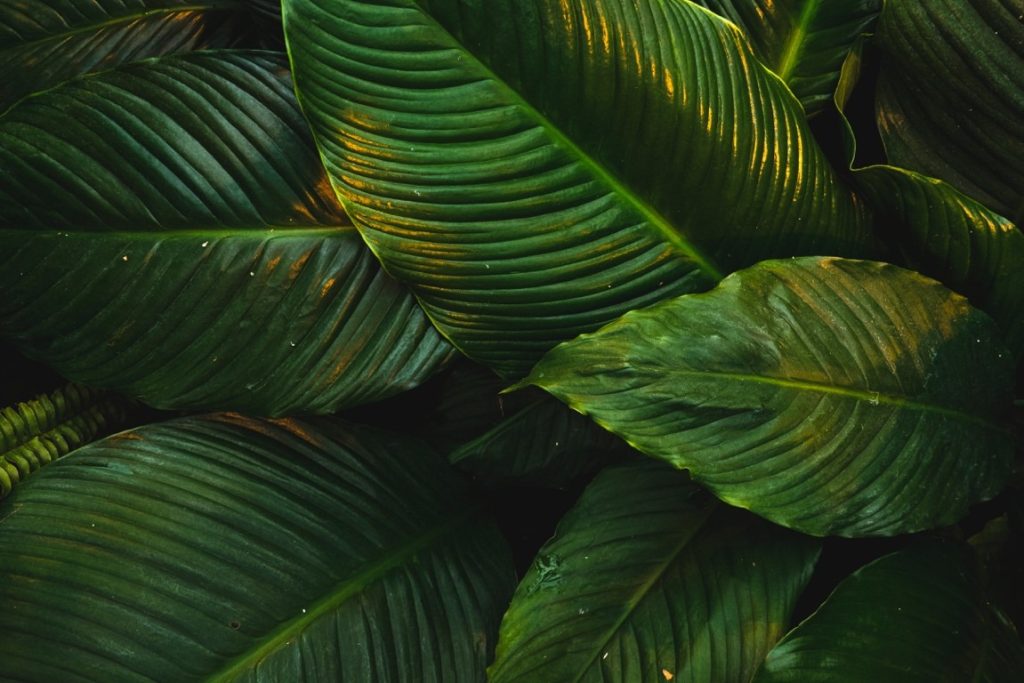 Regardless of whether you are having a local or destination wedding, the plants in the area can be a fantastic alternative to bridesmaids' bouquets. Take stems or leaves from the plant and distribute them to your bridesmaids.
Palm leaves, monstera leaves, false castor plants, birds of paradise, caladiums, and Calathea orbifolia are popular options.
Months before your wedding, you can start growing and caring for houseplants to use their leaves. Similarly, you can look around your area's trees, foliage, gardens, and stores for inspiration.
19. Vegetable Accents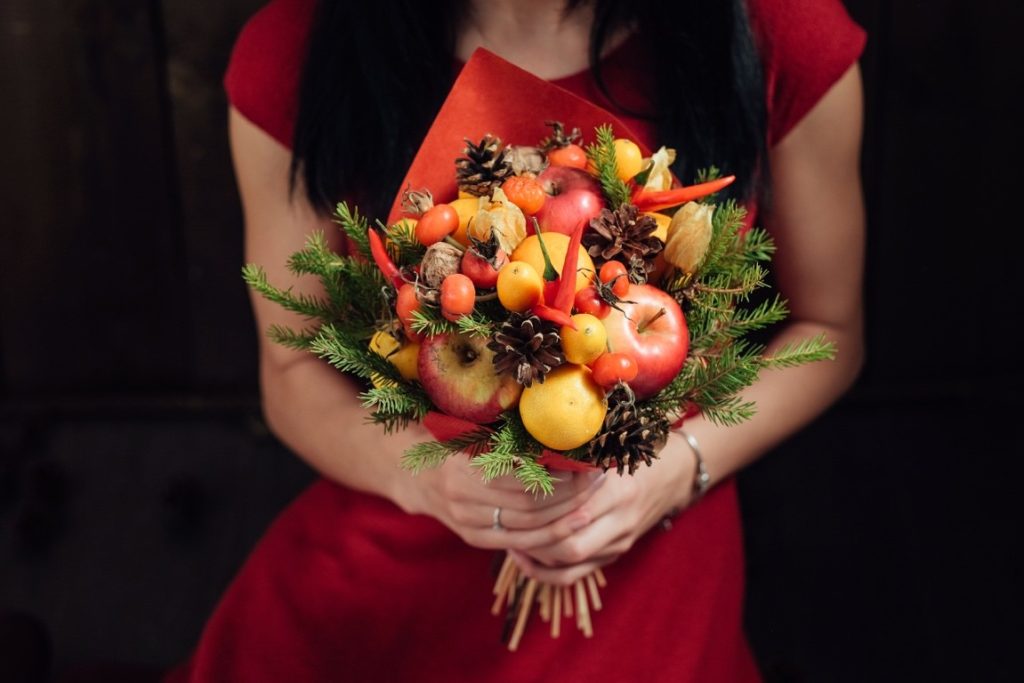 Vegetables come in a wide range of colors. If you are holding a farm-themed, rustic, fall, or barn wedding, produce will make a fitting accent for your bouquets. This alternative to bridesmaids' bouquets will also allow you to support local businesses.
For cohesion, you can also use vegetable bouquets as centerpieces. There are many ways to personalize and utilize these arrangements. With that said, here are some vibrant vegetables you can incorporate into bridal bouquets:
Carrots
Bell peppers
Tomatoes
Radish
Lettuce
Eggplant
20. Winter Shawls
As for winter weddings and elopements, winter shawls are a sensible alternative to bridesmaids' bouquets. Not only do shawls look breathtaking, but they also provide warmth to your bridal party. They will appreciate this thoughtful and fashionable addition to their wedding attire.
Tips to Remember for Bridesmaid Bouquets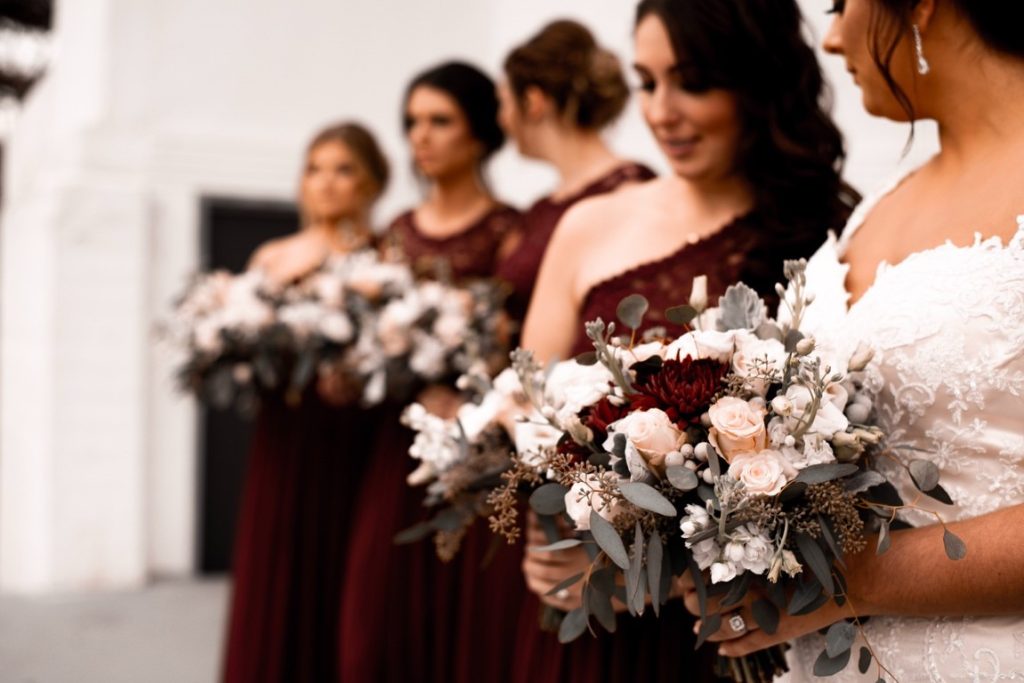 Ask Your Bridesmaids for Their Input
The answer to the question, "Do bridesmaids need flowers?" depends primarily on the bridal party's preference. Brides might find them unnecessary, or bridesmaids might want a simple or unique alternative.
To help you decide whether to incorporate bridesmaid bouquets, ask your bridesmaids about it. They might like it, dislike it, be allergic to it, and so on.
Consider the Venue and Season
As illustrated above, some alternatives to bridesmaid bouquets are practical. They provide warmth, protection from the sun, or cool air. With that said, the venue and season are important considerations when making the decision.
Final Thoughts
Your wedding is yours alone. You make the rules, and you call the shots. If your answer to "Do bridesmaids need bouquets?" is yes, then go for it. If you want an alternative, you can work with a florist or take on a DIY project. If you prefer not to have any bouquets at all, go ahead.