When people talk about wedding planning, it is not only the actual ceremony they are talking about. They also refer to the several pre-wedding events that couples can choose to celebrate, including showers and engagement parties.
At an engagement party, the newly engaged couple announces the next step in their relationship. At a bridal shower, the bride-to-be gets together with her inner circle. Although similar in some respects, these two parties have five important differences:
The focus of the event
Guests to invite
Gifts given by guests
Schedule of the party
Event hosts
Each difference is summarized in the table below, which is immediately followed by a more in-depth explanation of the characteristics. The similarities between the two parties are also explored. Lastly, some critical questions are answered.
Engagement Party vs Bridal Shower: Everything You Need to Know
| | | |
| --- | --- | --- |
| Engagement Party | Characteristic | Bridal Shower |
| Features the couple to be married | Focus of the event | Typically only features the bride-to-be |
| Anyone the couple is close with | Guests to invite | Traditionally a female-only event |
| Typically none | Gifts given by guests | Gifts the bride-to-be put in her registry; personal items; money |
| Not too long after a successful proposal | Schedule of the Party | A few weeks to a couple of months before the ceremony |
| The engaged couple's parents | Event Hosts | Bridesmaids, maid of honor, or the bride-to-be's mother |
1. The Focus of the Event
An engagement party is dedicated to the engaged couple; it does not focus on only half of the relationship. In short, both partners are celebrated.
Meanwhile, a bridal shower puts the spotlight on the bride-to-be. She is deservedly the center of attention throughout the day.
However, more couples are starting to throw wedding showers instead. This pre-wedding party is similar to the traditional bridal shower in most aspects — except both halves of the relationship are blessed and showered with gifts.
2. Guests to Invite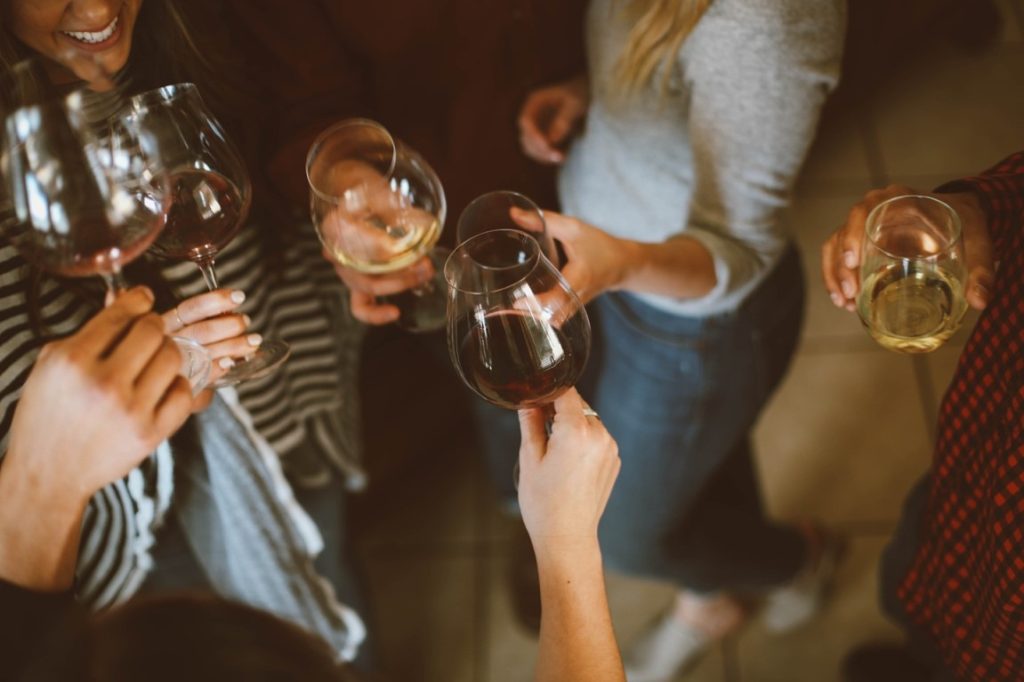 Engagement parties do not have rules in terms of the sex and gender of the attendees. A couple can invite any man, woman, or non-binary person to the party.
Oppositely, bridal showers are traditionally attended by women only. The bride's close female friends, relatives, and in-laws make up the guest list.
If you and your partner are considering throwing a wedding shower instead, you can also invite guests of any gender identity and expression. In this regard, an engagement party and a wedding shower are highly similar.
3. Gifts Given by Guests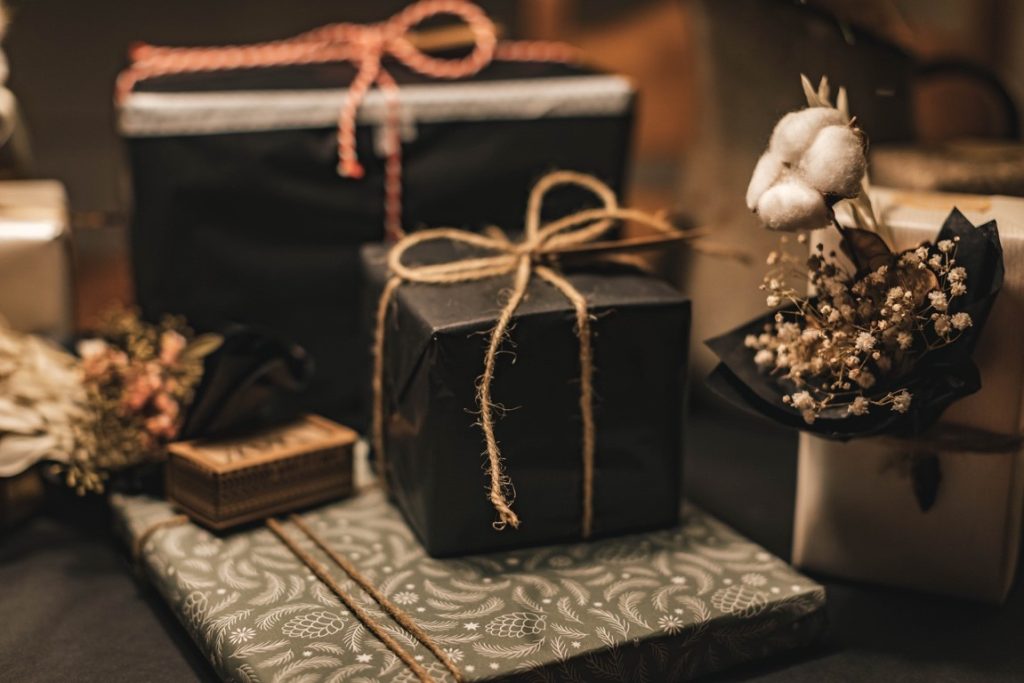 Your guests might not give you a gift at your engagement party, as this pre-wedding event is not necessarily seen as a gift-giving opportunity. If they do choose to bring a present, it might be something small and celebratory, such as a box of wine or champagne flutes.
With that said, guests are more likely to bring gifts to a bridal shower. They have plenty of options to choose from; firstly, they can check the couple's registry for any present they would like to purchase.
Personally useful things such as accessories, robes, lingerie, skincare items, and makeup will also be appreciated.
Some brides set up a wishing well at their showers. Guests can drop small gifts — sentimental or practical — into the well and leave a card with their thoughts and manifestations. In some cases, brides-to-be encourage their guests to put monetary gifts of any amount into the well.
4. Schedule of the Party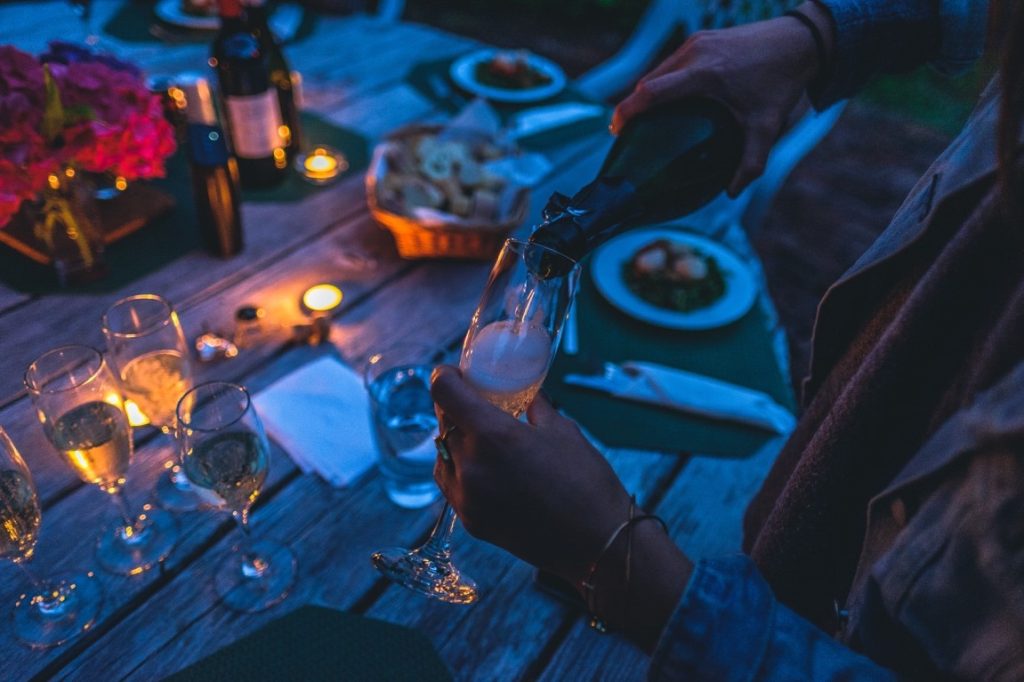 An engagement party is usually the first agenda within a pre-wedding party timeline. This event can take place within days or weeks of the proposal. At most, couples can have their engagement party within three months.
Although a bridal shower is often the next pre-wedding party, there is a significant amount of time between the two events. Depending on other factors, such as the destination of the wedding and where the guests will come from, a bridal shower can occur within a few weeks to four months before the ceremony.
5. Event Hosts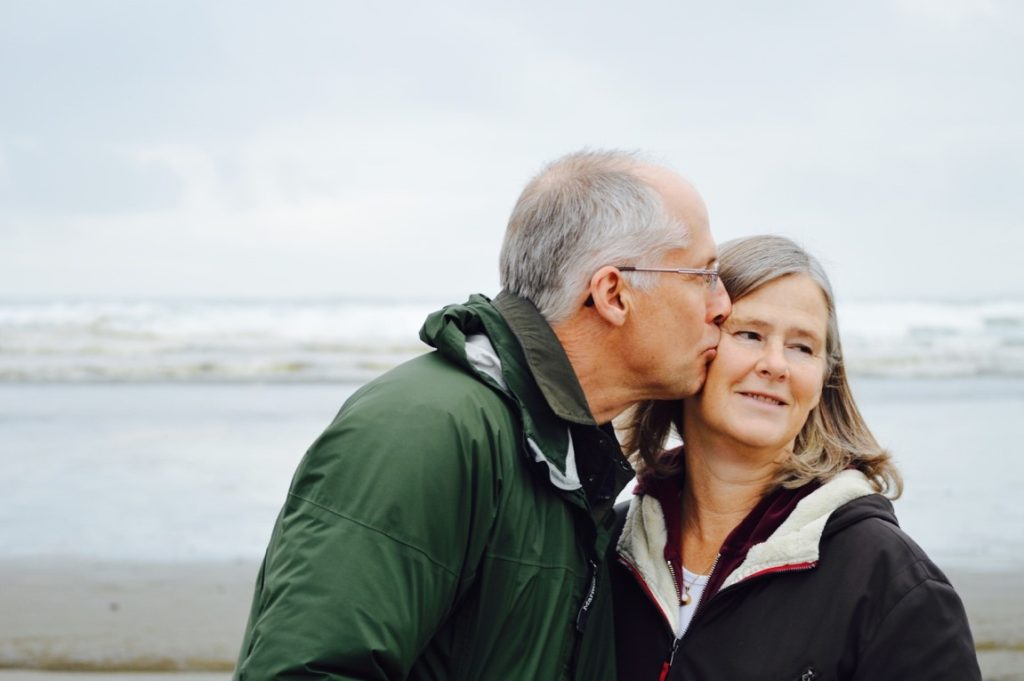 Planning a bridal shower is usually part of the responsibilities of a maid of honor and the bridesmaids. They will plan every aspect of that day — venue, catering, games to play, the dress code, and whatnot. They can also ask for help from the bride's mother.
Ultimately, the maid of honor and the bridesmaids also have significant roles on the day of the party. They can act as the master of ceremonies, game facilitators, icebreakers, and more.
Meanwhile, engagement parties are often organized and hosted by the couple's parents. They usually work in tandem, but they can also delegate tasks and decide which party they will get to host.
However, it is worth noting that the abovementioned information is traditional, but they are not always the case. For instance, the bride-to-be's close group of friends can volunteer to host the engagement party.
Engagement Party and Bridal Shower: Similarities
As illustrated above, an engagement party and a bridal shower are two distinct pre-wedding events with different purposes. However, they also share some essential similarities worth discussing and exploring.
Small and Intimate Guest Lists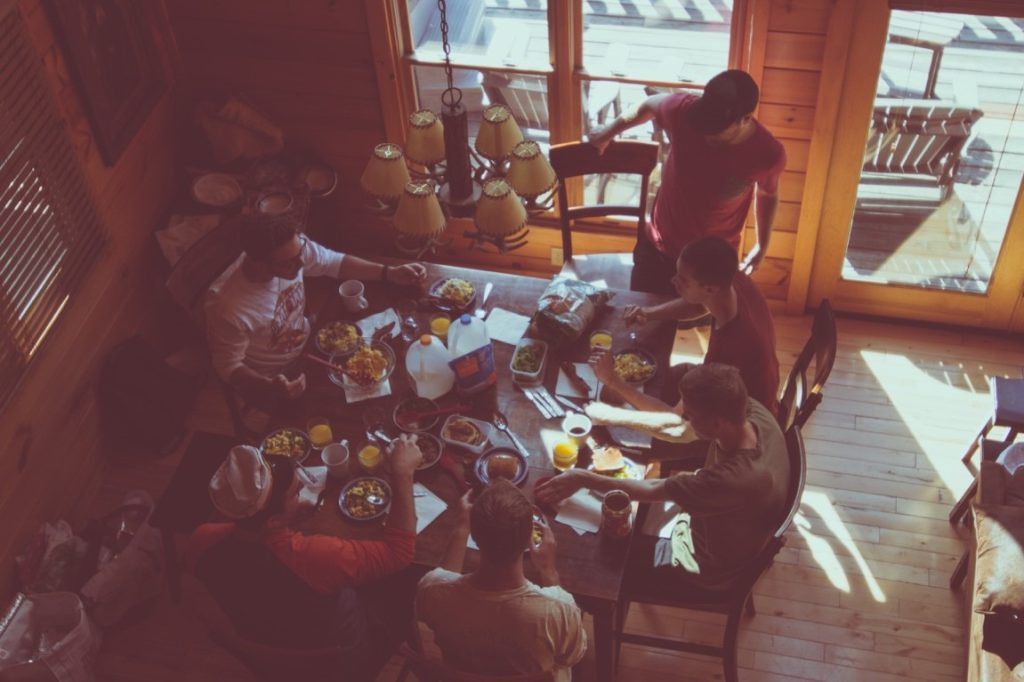 When choosing whom to invite for either an engagement party or a bridal shower, it is best to stay within your inner circle. Invite close friends, relatives, and other significant people in your life.
Having a small and intimate guest list is beneficial in many ways. For one, it saves you a lot of resources — money, time, and energy — when planning and executing the event.
You must also keep in mind that when you invite someone to any pre-wedding party, they should get an invite to your wedding as well. However, there are cases where exceptions can be made:
You are planning to have an elopement or a micro-wedding. These ceremonies have very limited guest counts, and you can only invite so many people. In this situation, your engagement party and bridal shower will be larger than your actual ceremony.
Specific guests cannot make it to your wedding. Maybe they have a personal appointment they cannot reschedule. Maybe they will start living, studying, or working abroad before your ceremony. Invite these people to pre-wedding parties to still include them in your celebrations.
You were invited to a casual, spontaneous celebration. For instance, if you break the news to your co-workers, and they invite you for after-work celebratory drinks, you do not have to invite all of them to your wedding.
Regardless of the engagement party vs bridal shower discussion, there is another benefit to having a somewhat exclusive guest list: you can prevent future awkwardness on the off chance that you fall out with someone you invited to your bridal shower or engagement party.
With that said, bridal showers can have as few as five guests, only consisting of the bride-to-be's bridesmaids. However, a bridal shower can also have up to 50 people — or twice that amount if it is a "Jack and Jill" or wedding shower.
Meanwhile, engagement parties can have anywhere from 10 to 75 people.
Gifts Are Not Mandatory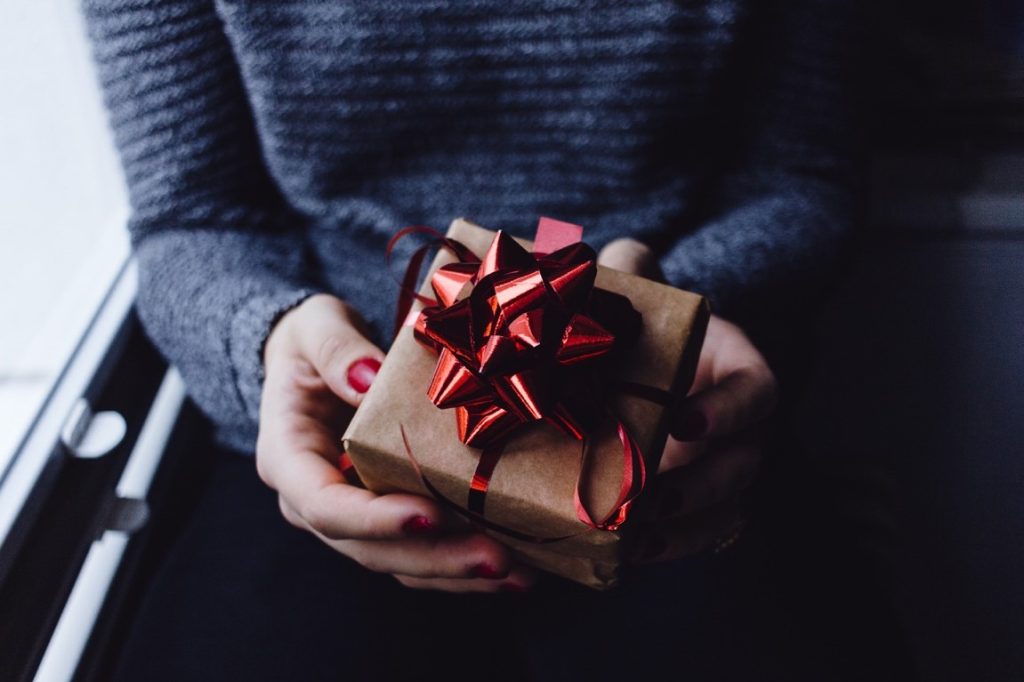 Differences in the types of gifts aside, no guest is required to bring a present to your pre-wedding ceremony. Do not pressure them into giving you something, even if it would be small and relatively inexpensive.
This pressure can put a strain on your relationship with them. Furthermore, you do not know what they are personally going through; they can have a lot of financial burden at the moment, and even just attending your celebrations can be draining their resources.
As such, you must be mindful of the wording you use on your invites. For example, if you plan on putting a wishing well at your shower, make sure to emphasize in your invitation that giving is optional.
You Can Incorporate Themes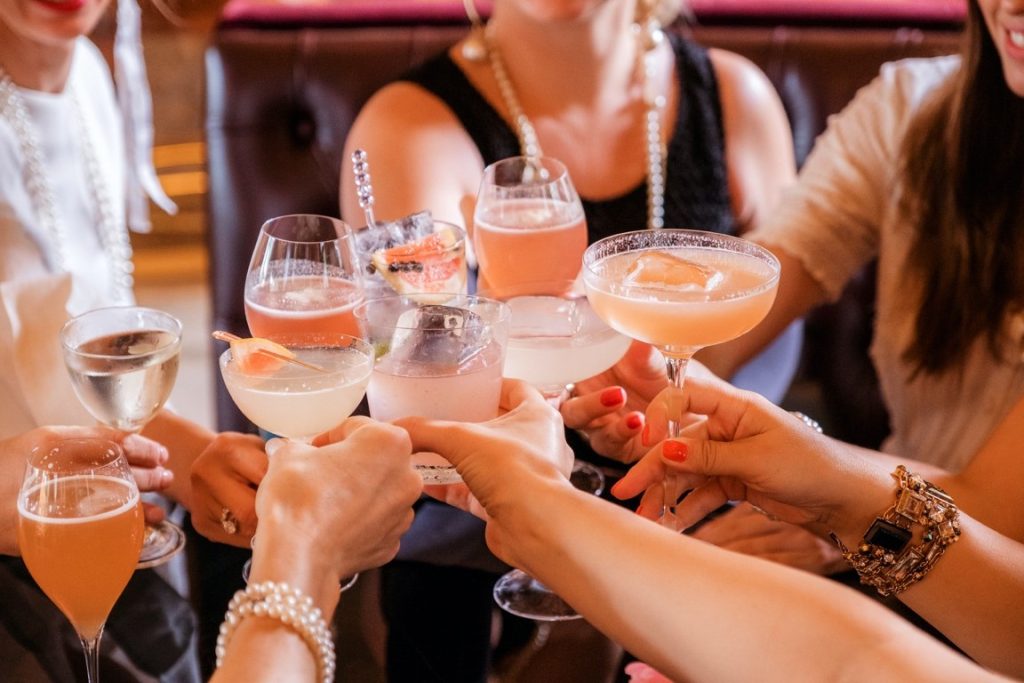 Pre-wedding parties are more fun and enjoyable with a cohesive theme. Not only will choosing a theme make your engagement party or bridal shower more memorable, but it will also make planning the events easier.
Bridal showers can be a casual get-together with a brunch and bubbly theme. You can also match the season with an upbeat lemonade-themed party.
Since an engagement party celebrates the couple together, you can go with a theme that perfectly displays their personality. If you both love sports, why not go for a sports-themed party? Oppositely, you can go for a luxurious and fancy-themed dinner.
Itinerary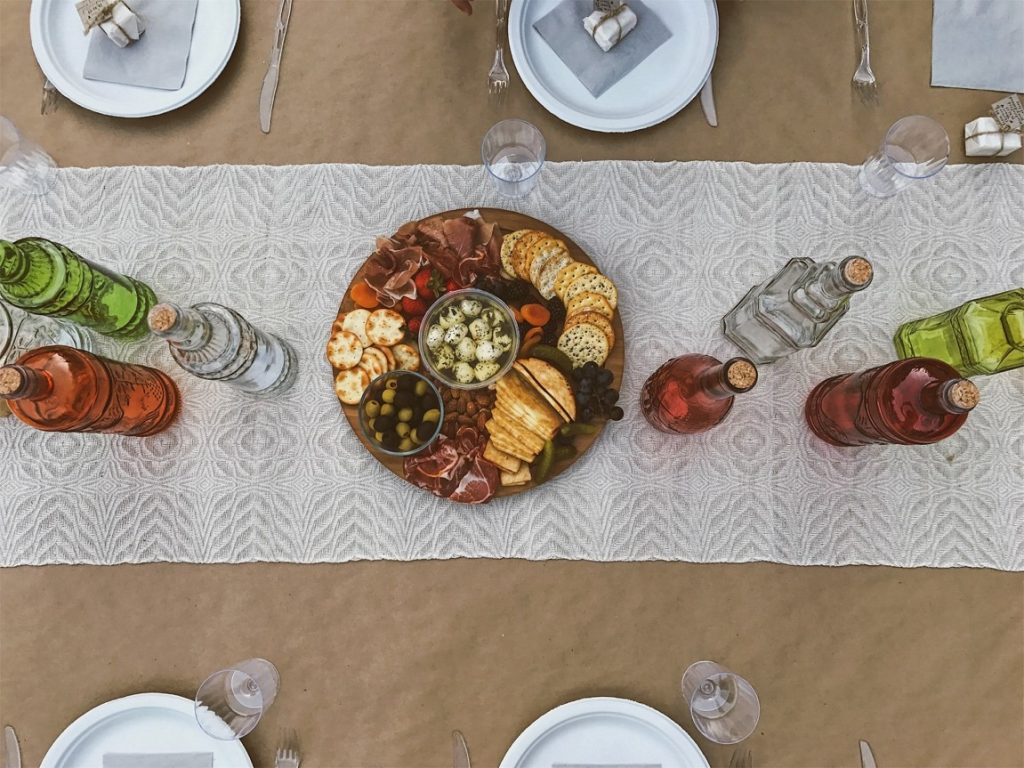 Bridal showers and engagement parties only have one major difference in their itineraries: engagement parties do not have time dedicated to opening gifts. As mentioned above, guests usually do not bring presents to an engagement party.
Otherwise, these two pre-wedding parties' itineraries are highly similar. For one, food and drinks are integral. You can serve lunch, high tea, brunch, dinner, or dessert, depending on the time of the party. Guests usually have alcohol, too.
These parties are all about socializing. At an engagement party, two communities — the groom's and the bride's circles — start getting to know each other. At a bridal shower, these bonds are further reinforced.
People can also give speeches and toasts if they would like.
Games are also a common part of the itinerary. There are plenty of engagement party and bridal shower games to choose from, such as The Newlyweds Game, What's in Your Purse, and Over or Under.
Guests Get Thank-You Cards
Expressing gratitude should be a daily habit for anyone. With that said, writing a thank-you card for your guests is essential for any celebration. Acknowledge the time and effort it took to show up to your party. Let them know how excited you are to see them at your ceremony.
Flexibility in the Details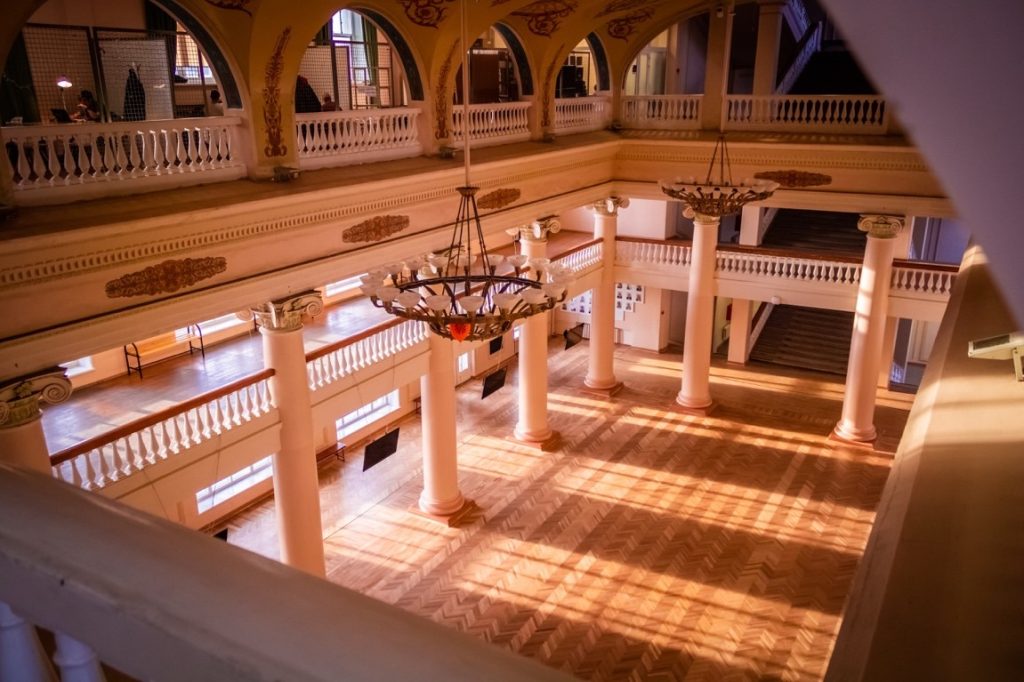 As illustrated above, you have a lot of freedom to personalize the details of your engagement party and bridal shower. Besides the theme, you can also choose the level of formality; you can go for casual and low-key, classy and sophisticated, or anything in between.
Your choice of formality will influence other details. For example, will you have to send formal and printed invitations, or would a digital invitation suffice? Can your guests wear jeans to your party, or do they need to show up in a cocktail dress?
Another major detail you have complete control over is the venue. It is perfectly fine to hold an engagement party or bridal shower at someone's home. You can also look for a bar, restaurant, banquet hall, or other available event space.
Other Important Details to Keep in Mind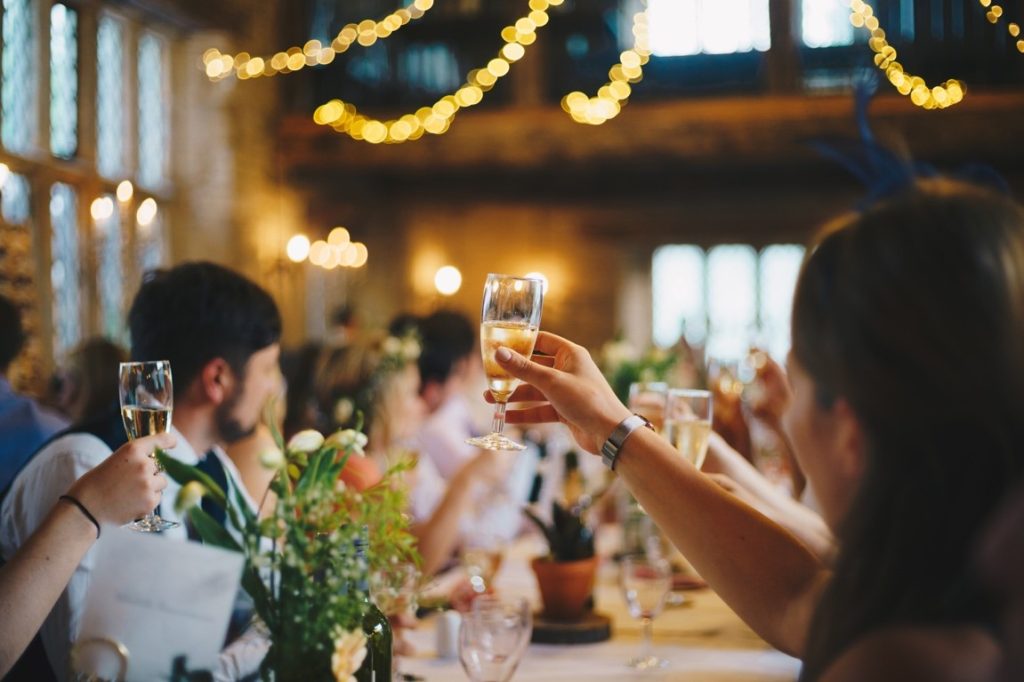 Do You Need to Have Both Parties?
No, you are not required to have both an engagement party and a bridal shower. The same principle goes with other pre-wedding parties and wedding traditions; you have control over how you want to celebrate your relationship.
There are cases where it would not make sense for you to hold these parties. For instance, if you want to work with a smaller budget, forgoing pre-wedding celebrations might be in your best interest.
You can also choose one party and only hold that. After reading the list of differences and similarities above, have an honest conversation with your partner about what you want. Discuss your priorities, plans, and other relevant matters.
Can You Have Multiple Parties?
Oppositely, it is also possible to hold one type of party multiple times. This situation is best for couples whose families live in different cities or states. For example, you can have one engagement party in the bride-to-be's home state, then another in the groom-to-be's.
However, avoid inviting the same guests to more than one iteration of the same party. This rule does not apply to your immediate relatives. As for friends, co-workers, and other people you know, it would be best to have them wherever's more convenient for them.
Final Thoughts
Pre-wedding parties are exciting opportunities to get everyone in a celebratory mood for your upcoming wedding. More than that, they are excellent ways to let your and your partner's worlds come together.
After reading the differences and similarities between an engagement party vs bridal shower, you can decide what is most appropriate. Do you need one, both, neither, or multiple of each? You have the freedom and control to do whatever is within your means.