After a couple gets engaged, one of the first things they do is look for a romantic wedding venue. They might eventually pick someplace local. However, if they have the budget, they might go for a destination wedding in a romantic country like Italy.
Destination weddings are often more expensive than local weddings. In fact, the average Amalfi Coast wedding cost ranges from $36,448 to $77,452 (€40,000 to €85,000).
Below is a more detailed breakdown of the cost of getting married on the Amalfi Coast in southern Italy. Afterward, some practical tips to save money are also provided.
Amalfi Coast Wedding Cost: Detailed Breakdown
Aspect
Average Cost
Wedding Venue
$22,000 to $55,000
Accommodation
$150 to $800 per night
Catering
$150 to $300 per guest
Wedding Attire
At least $1,300
Hair and Makeup
$549 to $1,097
Flowers and Decor
$2,000 to $7,000
Photography and Videography
$3,840–$7,132 for photographers
$1,097–$3,292 for videographers
Wedding Planner
$3,000 to $6,000
Entertainment
$1,500 to $5,000
Insurance
$125 to $1,000
Miscellaneous
Additional 10% to 15% of the total budget
Breathtakingly Gorgeous Wedding Venue
The Amalfi Coast is a world-renowned coastline in southern Italy, facing the Gulf of Salerno and the Tyrrhenian Sea. Around five million tourists flock to this UNESCO World Heritage Site because of its stunning rocky cliffs, azure waters, and diverse attractions.
Generally, your venue will comprise the largest chunk of your Amalfi Coast wedding cost. Be ready to shell out around $22,000–$55,000 (€20,000–€50,000). The size of the venue and the inclusions of their wedding packages will also influence the cost.
Wedding venues on the Amalfi Coast range from quaint chapels to luxurious resorts. However, be mindful of peak seasons, as the influx of tourists will affect the availability and cost of venues.
The luxuriousness of your chosen venue will also drastically affect the final price. A small, intimate villa will be significantly cheaper than a resort.
Accommodation: A Place to Stay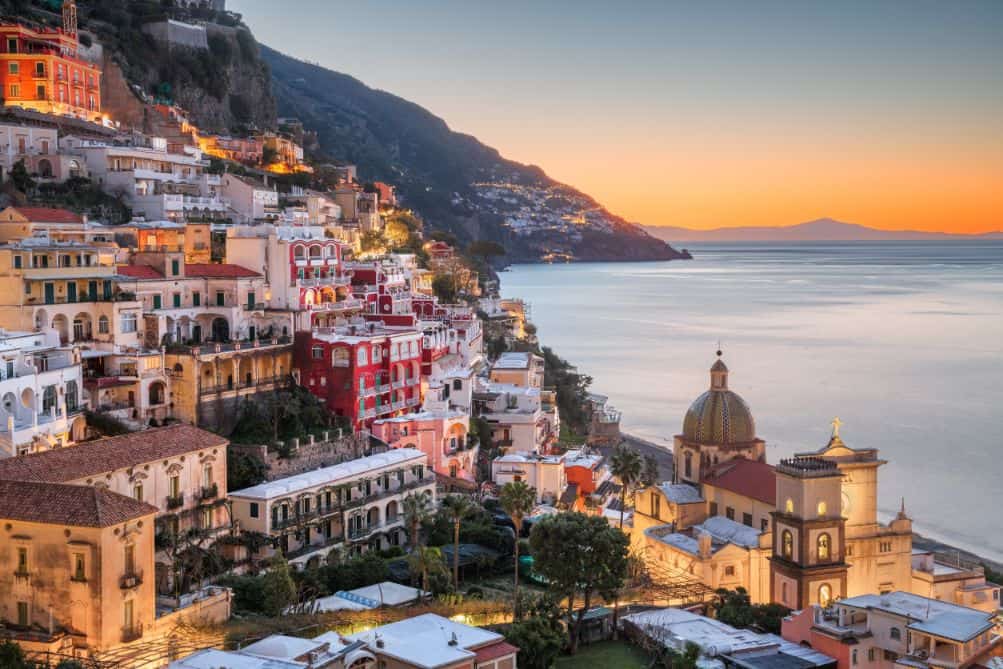 Factor your accommodation into your Amalfi Coast wedding budget. Some wedding venues—especially well-known resorts and villas—will have suites specifically for the couple getting married.
If you want to stay in luxury accommodation, prepare at least $300–$800 (€273–€879) per night.
To save some money, consider looking at boutique hotels, bed, and breakfasts, and rentals listed on apps like Airbnb. You may find accommodation at around $150 (€137) per night.
Catering: A Culinary Experience
Italian cuisine is loved around the world, and there is no better time to indulge yourself in its delicacies than at a destination wedding in Italy. Amalfi cuisine, in particular, boasts of fresh seafood and local produce—in fact, Amalfi lemons are world-renowned.
Typically inclusive of a wedding cake and bottles of local wine, feeding each guest may cost $150–$300 (€137–€273). Thus, with 50 guests, catering an Amalfi Coast wedding costs $7,500–$15,000 (€6,850–€13,650).
Wedding Attire: Dress and Suit
On average, brides spend $1,000–$2,000 (€911–€1,822) on a wedding dress. However, there are budget-friendly gowns that retail at $500 (€456). Oppositely, couture and custom-made dresses can be as expensive as $4,000 (€3,645).
Meanwhile, grooms typically spend $200–$500 (€182–€456) on an off-the-rack tuxedo or suit. Designer and bespoke ensembles can go upwards of $1,000 (€911).
Make sure to also account for alteration costs and accessories such as shoes, jewelry, headpieces, and more. This may range from around $100 to over $1,000 (€91–€911).
Hair and Makeup: Look Your Best, Feel Your Best
You have the outfit of your dreams; complete your look with elegant hair and sophisticated makeup. The right styling will elevate your appearance and make you feel confident.
Set aside $549–$1,097 (€500–€1,000) of your wedding budget for a hairstylist and makeup artist.
Flowers and Decor: Aesthetic Appeal
The Amalfi Coast by itself is already scenic and mesmerizing. Make sure your decorations work
with
the venue and the views, not overshadowing or being swallowed by the beauty of nature.
Flower arches, centerpieces, bridal bouquets, and miscellaneous décor pieces will add around $2,000–$7,000 (€1,822–€6,378) to the cost of a wedding on the Amalfi Coast. The scale and complexity of your decorations will influence the final price.
Photography and Videography: Immortalizing the Moment
Your heartfelt and touching wedding deserves to be captured beautifully in pictures and videos, which highlight the majestic backdrop that is the Amalfi Coast. You will want to splurge on a photography and videography team that specializes in destination weddings.
The average cost of a wedding photographer in Amalfi Coast ranges from $3,840–$7,132 (€3,500–€6,500). The final price you have to pay will depend on their experience, reputation, and package inclusions.
Additionally, a videographer may cost around $1,097–$3,292 (€1,000–€3,000). Likewise, the price depends on their skills, equipment used, and inclusions.
In some cases, the wedding photographer you hire can work with a freelance wedding videographer they have worked with in the past. Talk to the photographer about your options.
Wedding Planner: Organizing the Logistics
For destination weddings, be they small or large, you will greatly benefit from hiring a wedding planner. A wedding planner local to the Amalfi Coast can connect you with the right vendors, assist you with the necessary paperwork, and oversee the entire process.
Wedding planners also offer consultation and coordination services. Others can also double as wedding officiants or legal witnesses. All in all, they offer a wide variety of valuable services.
As such, a planner for an Amalfi Coast wedding costs around $3,000–$6,000 (€2,734–€5,467). This price will get you a mid-range planner who will provide a comprehensive service.
If you need less assistance, you might spend $1,500–$3,000 (€1,367–€2,734). However, if you need more services, a full-service and luxury wedding planner will cost around $6,000–$10,000 (€5,467–€9,112) or even more.
Entertainment: Keeping Your Guests Engaged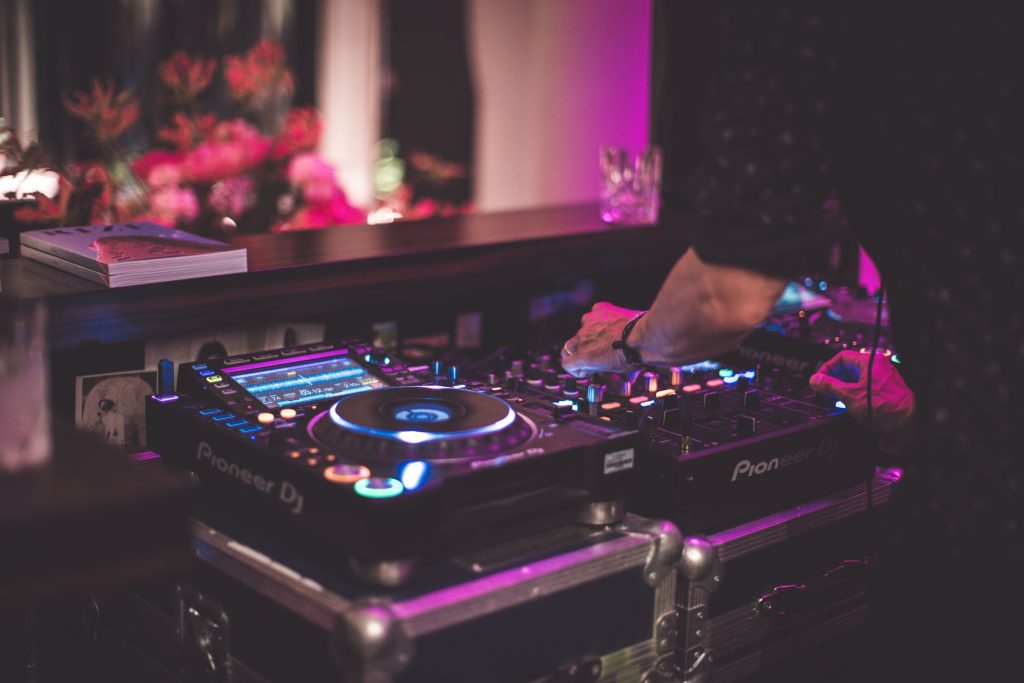 Music and entertainment can change the mood of your wedding; it will make the event more romantic and memorable than it already is.
If you want to invite live Italian musicians, you might be looking at $1,500–$5,000 (€1,367–€4,556) for the entire day.
Alternatively, a wedding DJ who can play anything from contemporary pop to romantic Italian classics will add around $1,865 (€1,700) to your expenses.
You can also look for additional entertainment options to complement—or replace—a wedding DJ or a live musician, such as magicians, artists, and traditional games.
Insurance: A Safety Net
Destination weddings tend to be more expensive because, on top of all the wedding-related expenses, you also have to pay for plane tickets, transportation, and accommodation.
Because you have to spend more money to get married on the Amalfi Coast, you should consider getting wedding insurance. This is valuable for destination ceremonies, as it will protect you from accidents and unforeseen incidents.
The cost of insurance ultimately varies per event. However, expect a range of about $125–$1,000 (€113–€911), depending on how much coverage you opt for. In some cases, you might even exceed the upper limit.
Miscellaneous Fund: Tying Loose Ends
Similar to getting insurance, setting aside a miscellaneous fund in your Amalfi Coast wedding budget will give you the ability to address unexpected situations as they arise.
For instance, you might need to provide transportation for a few guests, or you might need to buy extra refreshments. Having extra cash on hand will be important in these situations.
In general, 10% to 15% of your total budget is a great place to start for a miscellaneous fund. If you have an $80,000 (€72,896) wedding budget, it is safe to have $8,000–$12,000 (€7,290–€10,934) for emergencies. You may not use all of it, but it is better to be prepared.
Amalfi Coast Wedding Cost: Other Things to Remember
Getting to Amalfi Coast: Transportation
The nearest international airport to the Amalfi Coast is Naples, but most people book flights to Rome or Milan because they tend to be more affordable. You can book a flight to the latter, then jump to a domestic connecting flight to Naples afterward.
From then on, you can ride a taxi, train, shuttle, or bus. You also have the option to rent a car, but driving may prove difficult because of traffic and unfamiliar roads, but the views will be more than worth it.
Visit TourRadar and Positano.com for more detailed instructions. Include transportation information on a card in your wedding invitation suite.
You can also think about covering the transportation for your guests, but you are by no means expected to do so. If you choose to arrange transportation, contact companies to get an exact quote, as it will depend on the number of guests, where they are coming from, and other details of your wedding.
Book in Advance as Much as You Can
Getting married on the Amalfi Coast is expensive. As soon as you and your partner decide that this is your location, contact venues and vendors as soon as possible. Inquire about their availability and rates.
Because Amalfi Coast is such a popular tourist destination, you might have to compete with thousands—if not millions—of tourists for accommodation and venue reservations. Booking way in advance makes it more likely for you to get the reservation you want; it might also ensure cheaper rates.
Try Avoiding Peak Seasons
The peak season for tourists on Amalfi Coast is summer; from June to August, the place is teeming with local and international visitors looking to enjoy what the beautiful region has to offer.
As such, consider avoiding booking your wedding during these months. Instead, look at spring dates, which are from March to May. The weather is perfect, and the sunshine and blooming greenery will provide an unforgettable backdrop.
Buy Your Attire Locally
As stated above, wedding attire may cost you at least $1,300. This rate is for local retailers and vendors. If you purchase clothes from Italian stores and couturiers, you might have to spend more—around $3,000 (€2,734) at least.
Hire Vendors Local to the Amalfi Coast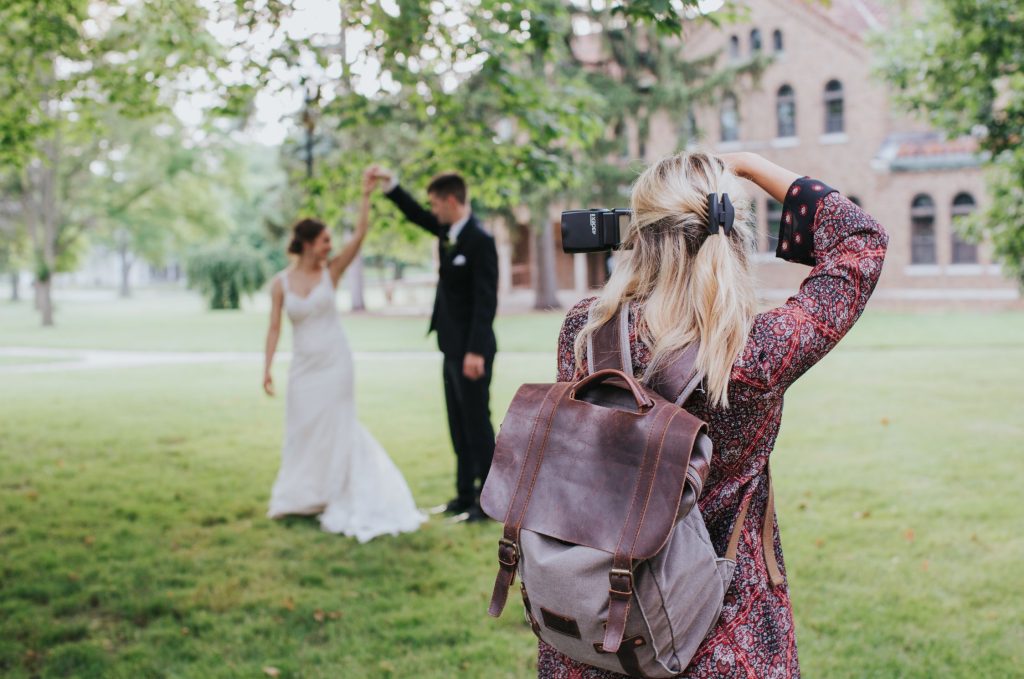 You can stop your Amalfi Coast wedding costs from growing exponentially by hiring local vendors instead of American ones.
This is purely for logistical reasons—if you bring photographers and videographers from your state, you will also have to pay for their plane tickets and accommodation. These expenses will not be necessary for vendors based in the Amalfi Coast.
Make the Most of Your Stay at the Amalfi Coast
It is not every day that you get to travel to a country like Italy. Consider having a week-long trip instead of only a wedding weekend. This may raise the cost of your Amalfi Coast wedding, but all the sights, experiences, and memories will be worth it.
Final Thoughts
As you calculate the total cost of getting married on the Amalfi Coast, you might understandably feel overwhelmed. However, the figures above are just averages and estimates.
You can change certain aspects of your wedding, such as how many guests you plan on inviting or how elaborate your attire will be, to reduce the costs. Have an open and honest conversation with your partner about your priorities, must-haves, and must-not-haves.