Just as every couple is unique, every wedding that takes place is also one-of-a-kind. Every couple chooses to have a ceremony that best fits their circumstances and personality. Recently, micro weddings have been gaining more popularity in the country.
Micro wedding timelines generally consist of the ceremony, reception, and portrait session. Couples have a lot of freedom to personalize what they want to include in those sections, along with customizing the flow of the morning of their micro wedding. To avoid feeling stressed and rushed, you can begin planning six months before the wedding.
The general parts of a micro wedding timeline are described in more detail below. A checklist for systematically planning your micro wedding is then given, as well as tips to remember as you plan your micro wedding.
Typical Micro Wedding Timeline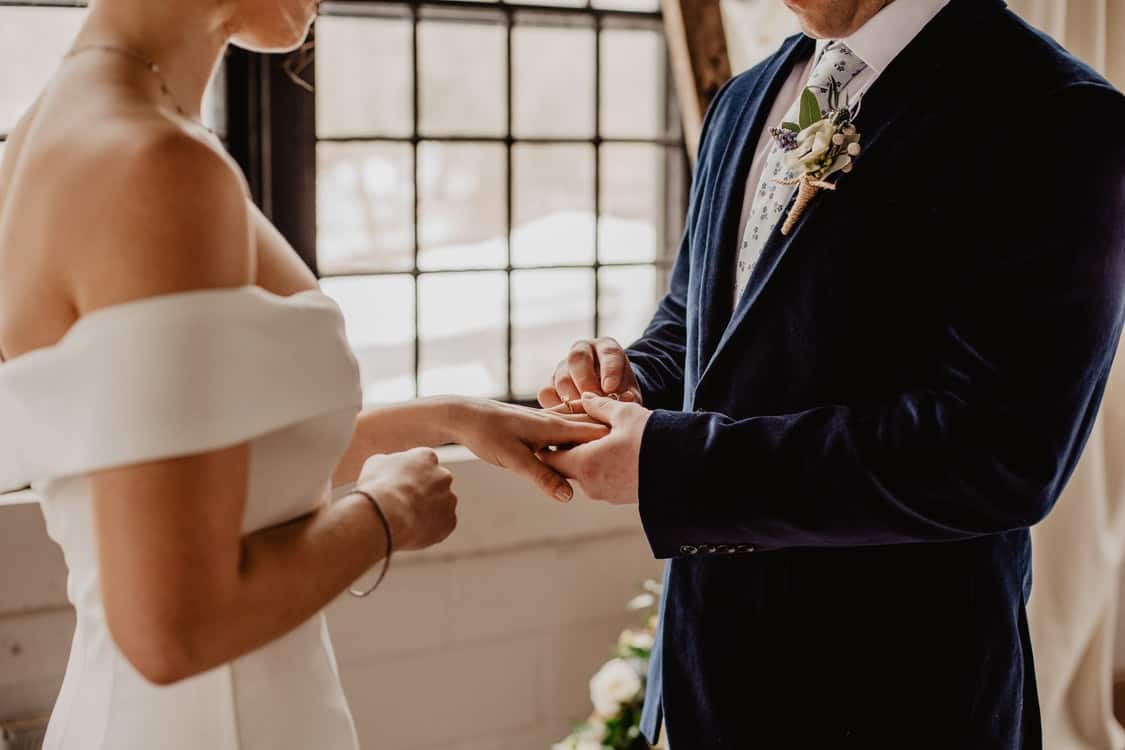 Frequently, micro wedding timelines can be divided into three basic sections:
The ceremony → this part usually takes 15 minutes to complete. This includes the typical wedding timeline and begins with the processional, wherein the bridal party walks down the aisle. It is followed by the declaration of intent, exchange of rings, and pronouncement. The ceremony ends with the recessional.
The reception → immediately after the ceremony, a cocktail reception takes place. This part of the micro wedding timeline lasts approximately 45 minutes. Some wedding traditions can be observed, such as the bouquet toss, cake cutting, and first dance. The reception is also an opportunity for guests to socialize as the newlyweds take some family portraits.
The portrait session → as the name of the section suggests, around 30 minutes of a micro wedding timeline is dedicated to taking formal portraits. As mentioned above, family portraits are taken first. This is followed by the couple's portraits, wherein the wedding photographer will try to capture the romantic spot and its essence.
This general structure gives a good idea regarding the flow of a typical micro wedding. However, what a micro wedding will specifically contain and the order in which they happen ultimately depends on the couple's decision.
Below is an example of what a detailed micro wedding timeline may look like:
Time
Activity (with Notes)
5:00 p.m.
The couple arrives at the venue to start getting ready for the event.

Most of the time, you may be required to have your hair and makeup already complete before arriving at the venue. As such, "getting ready" at the venue means changing into your wedding attire, touching up your makeup, and other last-minute preparations.

Certain venues can accommodate your request to have separate rooms in which you will get ready.

5:30 p.m.
Guests will begin to arrive at the venue. Staff will guide them to their seats and entertain questions should they have any.
6:00 p.m.
The couple will have their first look at each other. This is a highly sentimental moment usually done privately.
6:05 p.m.
The bridal party will line up and prepare for the processional.
6:10 p.m.
The processional commences, marking the beginning of the ceremony. If couples are religious, they can opt to have a few readings from their sacred text. Otherwise, they will immediately proceed to the Rite of Marriage, which consists of the declaration of intent, exchange of vows, exchange of rings, pronouncement, and more.
6:30 p.m.
The ceremony ends with the recessional.
6:35 p.m.
The couple will start taking pictures with everyone in attendance, including their friends and family.
7:10 p.m.
The cocktail reception begins. Drinks are served and guests have the chance to socialize, mingle, and rest.

Concurrently, the newlyweds will go with the photographer to take some portraits. The sunset usually happens at this time, giving the photos a beautiful golden hour effect.

7:40 p.m.
Dinner is served. A traditional reception may also follow, observing some popular wedding traditions.
9:00 p.m.
Once the reception ends, staff will begin cleaning up the venue. The newlyweds, along with their guests, may choose to leave now; likewise, they may opt to stay longer to help with the clean-up or simply hang out.
What Is a Micro Wedding?
Micro weddings are often described as small and intimate ceremonies, as micro weddings only accommodate anywhere from 20 to 50 guests. All of your wedding traditions can still be observed, such as the garter toss and the mother-son dance at the reception. The distinction of micro weddings lies only in the size of its guest list.
It is common to confuse micro weddings with eloping. However, the main difference between the two is that elopements have even smaller guest lists. Some elopements may only have the couple, an officiant, and a number of witnesses as required by the state. Furthermore, elopements do not have many of the features of a traditional wedding.
Because there are fewer guests to host, micro weddings are generally cheaper than a traditional wedding. The cost of a micro wedding with 20 to 50 guests has an average cost of $6,000 to $15,000. Some couples may end up spending less, whereas others may exceed the average range.
Before proceeding with the process of planning a micro wedding, you and your partner must decide if this type of wedding is the best for you two. Despite the popularity of micro weddings, some couples simply want a different type of wedding and that is perfectly fine. Here is a list of the pros and cons of a micro wedding that will inform your decision:
Pros of a Micro Wedding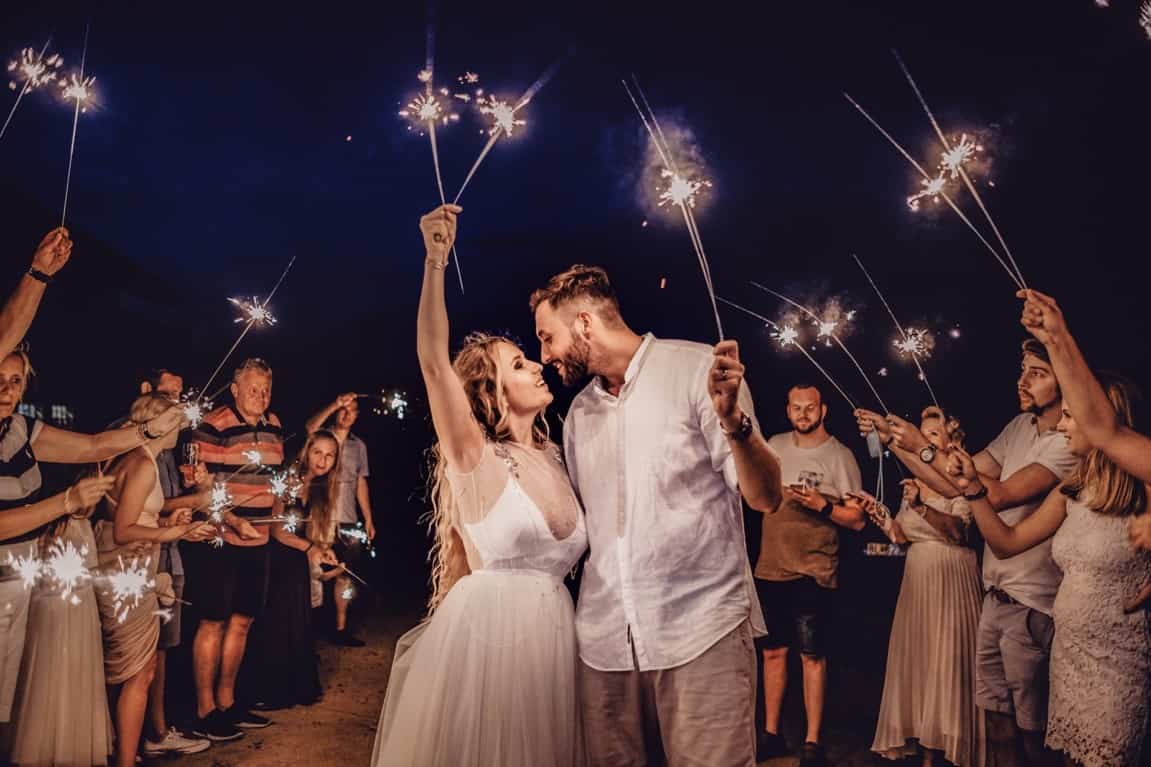 Less stress from planning. With fewer invited guests, there are fewer logistics to iron out. There are fewer aspects to account for and fewer DIY projects to undertake. This means that the overall planning time will be shorter and less overwhelming.
Creativity with the location. Because there are fewer guests, you will have access to more intimate and private venues. Micro weddings are also preferable for outdoor weddings, as the majority of locations have a maximum number of guests they can accommodate.
More cost-friendly than a traditional wedding. As stated above, the average cost of a micro wedding is less than half of the cost of a traditional wedding. By opting for a micro wedding, you save money on food, drinks, dinnerware rental, vendors, and so on. The money you save can then be used for other purposes, such as your honeymoon, major purchases (e.g., a new house), and more.
Quality time with every guest. Again, because of the smaller guest list, you can interact with everyone invited to your micro wedding. There will be less pressure and stress in the interactions as well, given that you already know them well.
Observance of wedding traditions. In contrast to an elopement, you can still perform wedding traditions on your micro wedding.
Safety and peace of mind. With the pandemic still lurking in the background, having a smaller guest list is a way to feel safer during your special day. Concurrently, the small guest list also functions as insurance — if restrictions tighten and venues place stricter limits on guest count, you will not have to cancel or postpone your micro wedding.
Cons of a Micro Wedding
Guest list may end up being too small. For some people, the smaller guest list is a double-edged sword. Inevitably, they are going to have to make hard decisions regarding who is going to be invited or not. In some cases, they may have to leave some people uninvited.
Some people might get upset. In the same vein, those uninvited guests might feel hurt or sad that they will not get to be with you on your special day. However, most of them will most likely understand and respect your decision.
Parental or familial pressure. Your parents or relatives may want to invite more guests. Similarly, they may want you to have a cultural wedding, which sometimes means having as many as 300 to 500 guests for Indian weddings. The pressure may heighten if your family is contributing to your wedding budget.
Missing guests are more noticeable. In a wedding with 100+ invited guests, having a few people not show up will not be so noticeable. However, if you only have 20 invited guests, a few absentees will be obvious.
The necessity for entertainment. To reiterate, the smaller guest list is sometimes a double-edged sword. It may be difficult to create a "party" feeling or vibe during your reception, especially if your guests are all from different age groups. You may need to get creative with your entertainment so that everyone can be delighted.
Fewer wedding gifts. Though this may not be as pertinent as the cons listed above, it is still something to keep in mind. Traditional wedding gifts include household items and cash in wedding wishing wells.
Regret from going "too small". Some couples may feel regret from opting for a micro wedding, in that they could not invite everyone they wanted to. Similarly, they may regret not including some wedding traditions in their ceremony.
Planning a Micro Wedding: A Checklist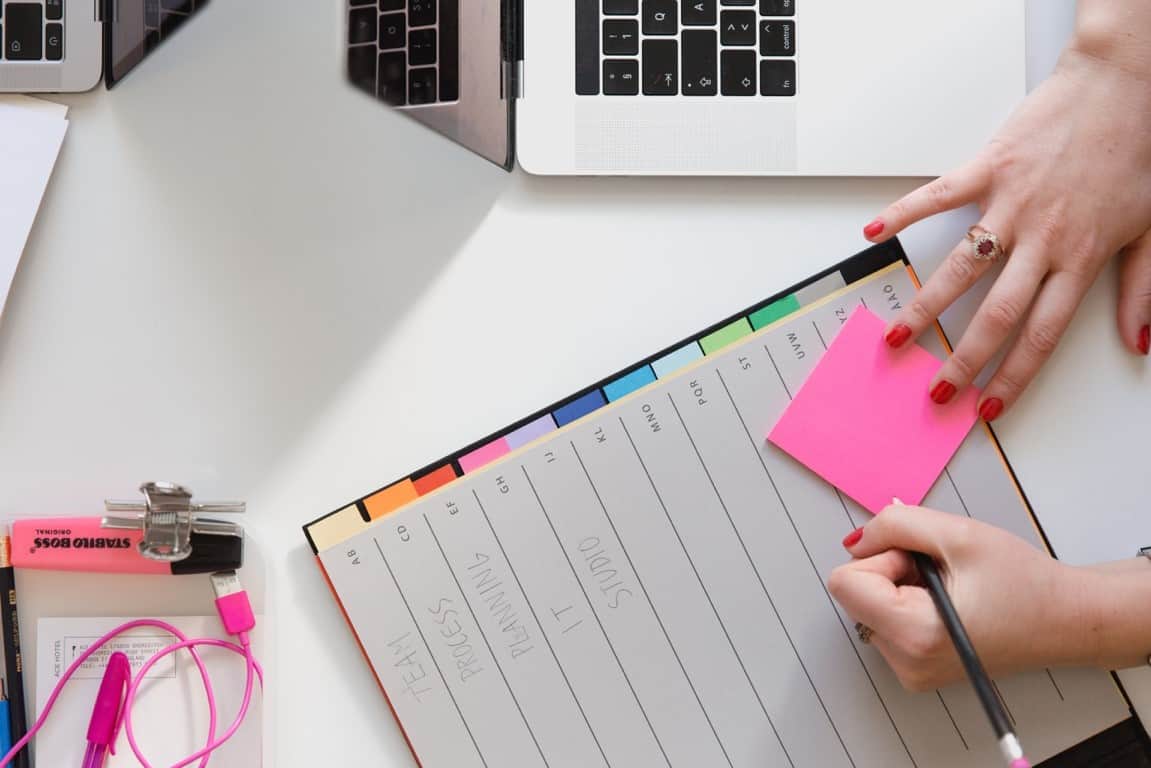 Here's a full micro wedding planning checklist organized by crucial timeframes to ensure no detail is overlooked.
3 to 6 months before the wedding:
Announce your engagement. You may do this by posting your engagement photos on social media with an engagement hashtag. You may also simply message your loved ones to inform them.
Discuss your budget. Have an open and honest conversation with your partner regarding priorities, wants, and costs. You may also want to include your parents in the discussion if they are covering some of the expenses.
Come up with a guest list. This is possibly the most difficult, yet most essential, aspect of planning a micro wedding. To reiterate, you can only have up to 50 guests on your special day.
Set a tentative schedule. Figure out when you want your micro wedding to take place. Instead of an exact date, setting a month or week gives you more flexibility, as the final schedule depends on the availability of your chosen venue.
Book a venue. With your budget, guest list, and tentative schedule in mind, you can start looking for venues. Inquire about their packages, contingency policies, restrictions, and so on.
Book pertinent wedding vendors. This includes a wedding photographer, videographer, planner, florist, officiant, decorator, and caterer. Keep in mind that you do not have to book every type of vendor. Whereas some may be provided by your venue, some are simply not required to have a successful and memorable micro wedding.
Settle the legal aspects. You need to secure a marriage license so that your union can be legally recognized; each state has different policies surrounding obtaining a marriage license. Micro weddings in public locations, such as national park weddings, have other permits you need to secure. Destination weddings in a foreign country also entail more legal requirements.
Send save-the-dates. Informing your invited guests about the date of your micro wedding at least three months in advance will allow them to make the necessary adjustments on their part.
Organize your wedding party. Determine who is going to be your bridesmaids, groomsmen, ring bearer, flower girl, and so on.
Pick out wedding attire. Availing of dresses and suits as early as possible gives you time to book multiple appoints for alterations.
1 to 2 months before the wedding:
Create a registry. This will decrease the pressure on your guests regarding choosing a great gift. Make sure to include the items you really want or need at various price points.
Book your honeymoon. If you want your honeymoon to take place somewhere popular, it is best to book months in advance to ensure your reservation.
Hire other vendors. You may want to look into entertainment options, such as a wedding DJ, photo booth, and so on. Likewise, you need to find a stylist who can take care of your hair and makeup.
Arrange accommodation for your guests. If the venue of your micro wedding is quite far from your home area, you should look into reserving hotel rooms, Airbnb rentals, and transportation for your guests' convenience.
Send the invitations. Include travel details if necessary, as well as an RSVP.
Buy attire for the wedding party. Avail of bridesmaid dresses and groomsman suits that are comfortable and fit the theme of your micro wedding.
Hold pre-wedding parties. This includes bachelor and bachelorette parties, bridal or wedding showers, and so on. Decide which ones you want to hold or if you want joint parties.
3 to 4 weeks before the wedding:
Create your micro wedding timeline. This will include the morning of your wedding, getting ready at the venue, the ceremony, portrait session, and reception. Coordinate with your wedding planner (if you have one) to finalize exact times.
Get the last alterations on your wedding attire.
Decide on the menu for your reception dinner.
Give gifts to your wedding party for their help in planning.
Handle the wedding favors for guests and vendors.
Follow up on those who have not responded to the invite. It may have slipped their mind, or they have not had the time to respond. Call them and ask for an update.
Pampering session for the wedding. This includes getting a tan, manicure and pedicure, wax, haircut, brow touch-ups, and so on.
1 to 2 weeks before the wedding:
Plan your rehearsal dinner. Make the necessary reservations and let your guests know about the dinner.
Contact your vendors. If you have any questions for your vendors, ask them during this time. Given that you have finalized your number of attendees, you may update your vendors about the headcount. Check in with them regarding other details.
Write your vows.
Finalize day-of details. This includes the seating chart, printing the necessary stationery, and finalizing the schedule on your special day.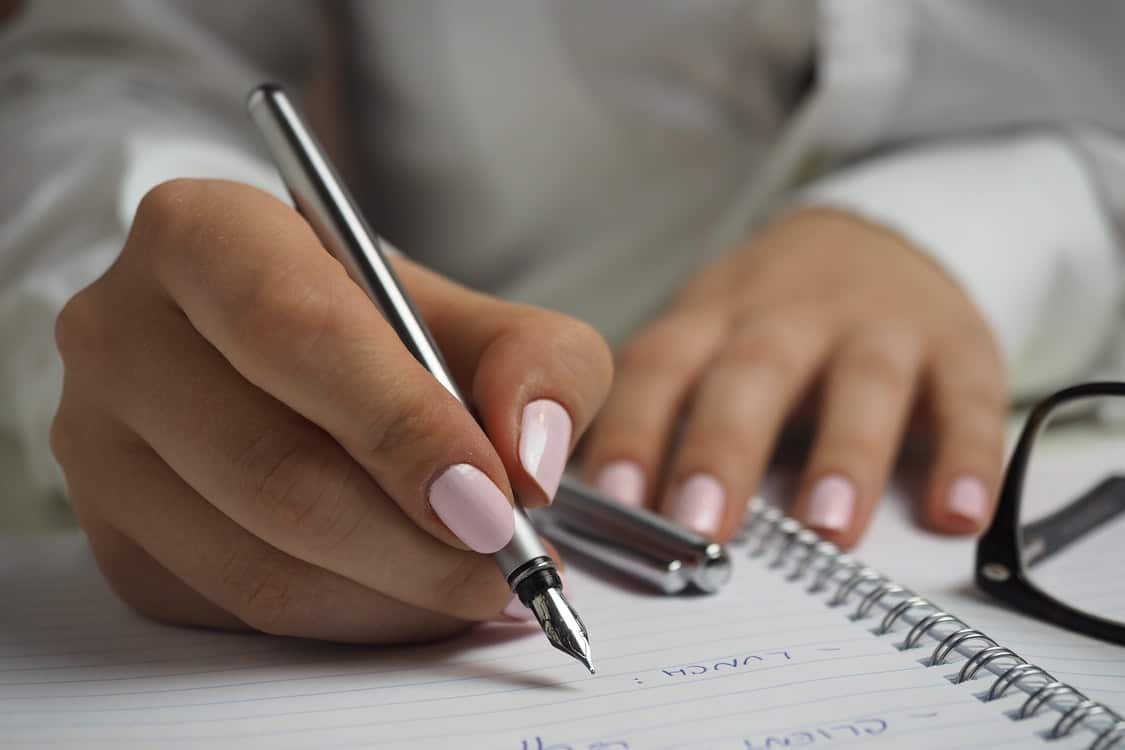 The week of the wedding:
Assign emergency contacts. Provide your vendors and other pertinent people with a list of emergency contacts and point people.
Pack your essentials. This includes styling items, skincare, makeup, accessories, gadgets, hygiene, and an emergency kit.
Do not forget self-care. As your micro wedding approaches, stress levels are bound to increase. Encourage your partner to have some me-time together, which can take various forms, including reading a book, stay-at-home date night, and so on.
The day of the wedding:
Have a full and healthy breakfast.
Bring some snacks for the day.
Stay hydrated.
Ensure that your gadgets are fully charged.
Just breathe.
Enjoy your special day!
Tips for Your Micro Wedding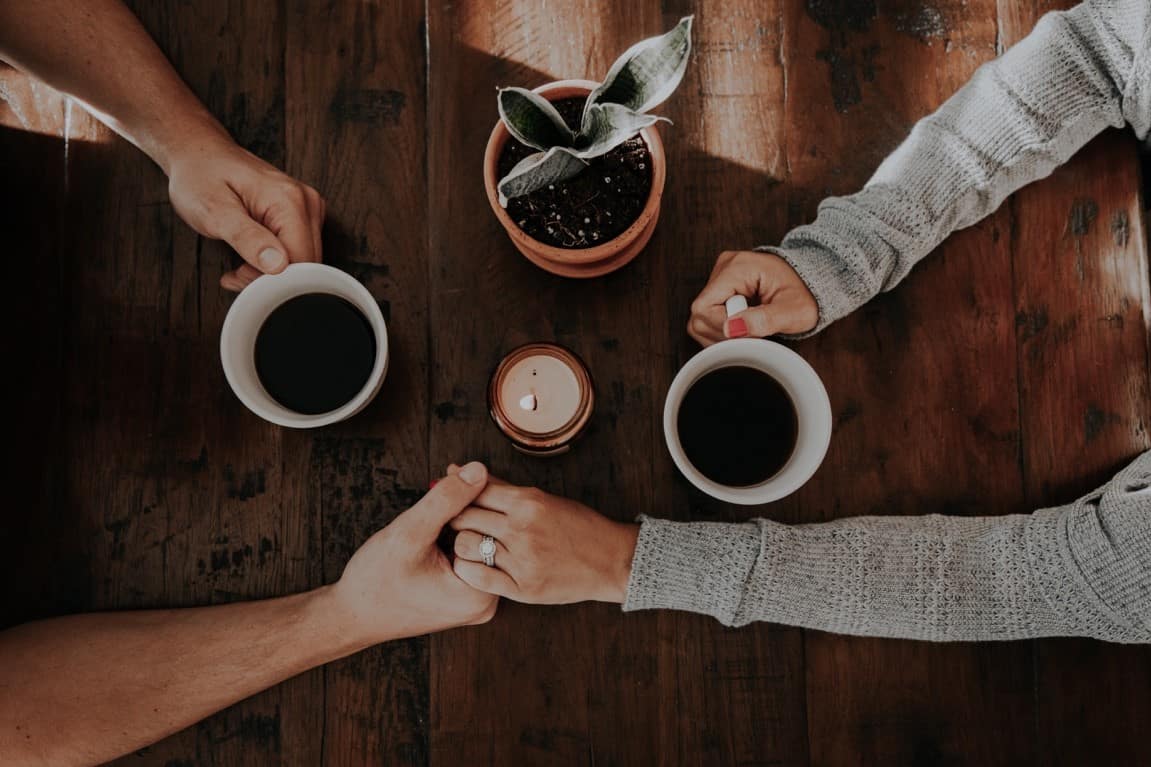 How to Pick Your Guests
There are a few considerations you can keep in mind to make the process of choosing guests easier. Firstly, if you do not have a close relationship with them, it is best to leave them out of the guest list. Moreover, here are some questions you can ask yourself as you begin specifying names:
When was the last time you interacted with them, either in person or through online means?
How often do you interact with them, both in-person and online?
Do you have any negative emotions, feelings, or experiences with this person?
Will this person bring drama or chaos to your micro wedding?
Are you inviting this person only because you are pressured to do so?
Personalizing Your Micro Wedding Timeline
The morning of your micro wedding timeline is the best place to start when personalizing your timeline. Depending on the schedule and location of your micro wedding, the activities you can include will vary. Below is an example of a detailed timeline for the morning of your micro wedding:
| | |
| --- | --- |
| Time | Activity |
| 6:00 a.m. | The wedding party wakes up and goes for a sunrise hike. The photographer takes some scenic photos of everyone. |
| 9:00 a.m. | Breakfast is served to the bridal party. |
| 9:45 a.m. | The entire bridal party goes for a yoga session. |
| 11:00 a.m. | The bridal party is given a tour of the venue and nearby landscapes. |
| 12:00 p.m. | Lunch is served to the bridal party. |
You can personalize this timeline by changing the activities and adding more after you are done eating lunch. For instance, you can set a time for the bridesmaids' and groomsmen's photoshoot. Just make sure to give yourself enough time to rest before the ceremony.
For the reception, there is a wide variety of ways you can further customize your timeline. Here are some options you can consider to make your micro wedding unique and unforgettable:
Hire a live band or musicians
Hire a magician
Incorporate a fireworks display
Hire a caricature artist. The resulting work can be their keepsake for your wedding.
Rent a food truck for your dinner
For your reception, bring an expert in a specific field to teach something to your guests. This includes a mixologist, wine connoisseur, and so on.
Who you choose to give toasts will also factor into your timeline. Because there are fewer guests in a micro wedding, you can ask everyone in attendance to make a speech. This will make for great entertainment, especially if the maid of honor has a funny speech prepared. Similarly, you can also be creative with the wedding favors you give.
Utilize Streaming Platforms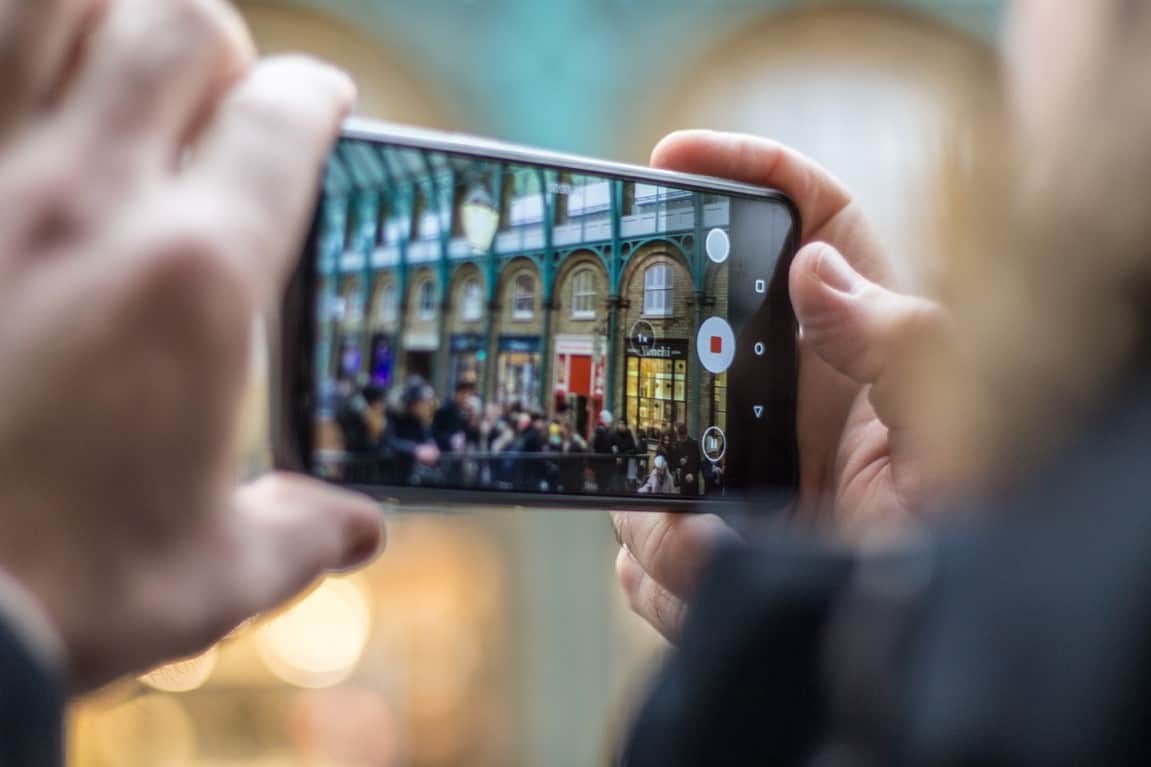 Many will say that the biggest disadvantage of a micro wedding is its small guest list. To work around this, you may stream your ceremony live using various streaming services. Having an accessible and high-quality stream allows your other loved ones who could not make it to your micro wedding to still be included in your special day. Some options you have include the following:
Zoom
LoveStream
Wedfuly
Facebook Live
YouTube Live
Instagram Live
Though some of your relatives may already do this themselves, ask your wedding photographer or videographer if they also offer streaming services. Sometimes, the venue itself can manage the live stream.
Have a Bigger Ceremony or Party Later Down the Line
Given the worry that you cannot share the memory of your special day with everyone you love, a way to remedy this is to hold a bigger reception or party at another time. This does not have to be immediately after the micro wedding — it can be months or years after. Further into your relationship, your bigger ceremony could take the form of a vow renewal.
Final Thoughts
Ultimately, you must plan your micro wedding according to your personal preferences and desires; you and your partner decide what your micro wedding timeline looks like and what would be best for both of you. This is because, at the end of the day, this is your wedding. Your happiness and contentment are the most important things to consider.